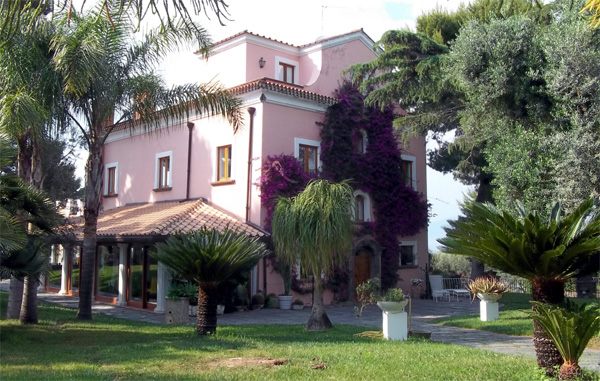 In June 2014 I was invited to see the Villa of Capo Santa Fortunata, which was in the process of being restored to its former elegance. Set on the coast between Sorrento and Massa Lubrense, it was once home to the Duchesses of Serracapriola, and welcomed illustrious guests such as Princess Anne of Orléans and the Russian writer Maxim Gorky.
On a sunny Friday afternoon in June 2015, I returned with my wife for a welcome weekend break. Now fully renovated, the villa offers a haven for those seeking a place of tranquillity, or a unique spot for relaxation or celebration with friends and family.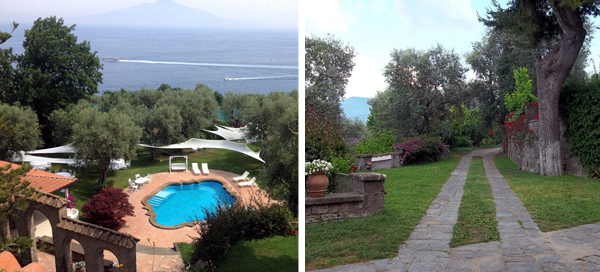 Each floor and room of Villa Fortunata has a personality of its own, with many-shaped windows and doorways framing breathtaking views. In the spacious gardens, jasmine and bougainvillea climb old stone arches, an ornate swimming pool offers respite from the Mediterranean sun, and grand steps create a picture-perfect backdrop.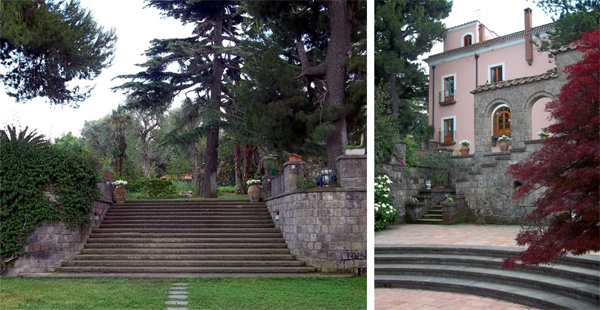 Secluded corners with uninterrupted vistas cry out for an artist's easel (or perhaps a glass of wine and a good book). Terraces with theatrical backgrounds await the sound of music and the clink of cocktail glasses. The scene is set and ready for the guests to arrive.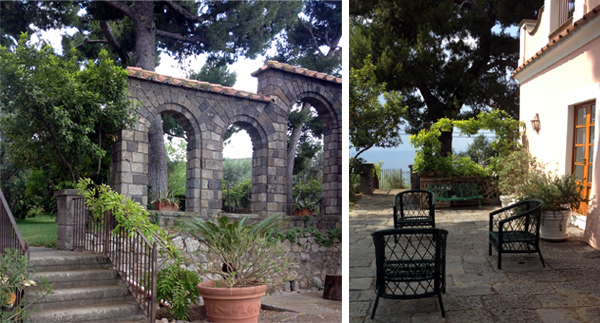 The villa has four rooms in total: Camera Donna Elena where we stayed, Donna Matilda, Donna Elsa and Don Giovanni. At the top of a terracotta staircase adorned with ancient amphorae was the Donna Elena room, where fresh fruit and chilled prosecco awaited us on arrival. The room was very comfortable, with one window overlooking the terrace and another the garden and hills. Our bathroom housed a magnificent domed shower and a perfectly-framed view of Vesuvius.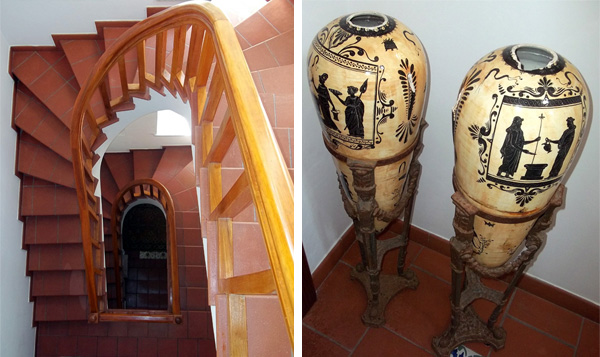 The large terrace offered a panoramic view of Sorrento, the Bay of Naples and Vesuvius. On our first visit here, this terrace had captured my heart and I hoped to return one day to dance with my wife at sunset. I got my wish. A small table for champagne, music in the air and the lights of Naples twinkling under Vesuvius.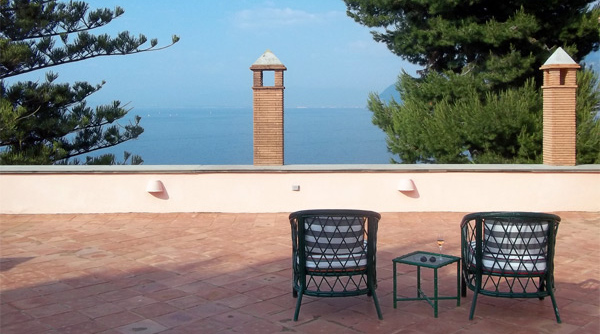 In the morning we were served a delicious breakfast in the conservatory, and as we ate we admired the antiquities on display. The villa's kitchen prepares traditional Italian and Neapolitan dishes, using ingredients from local farmers and fresh herbs from the garden.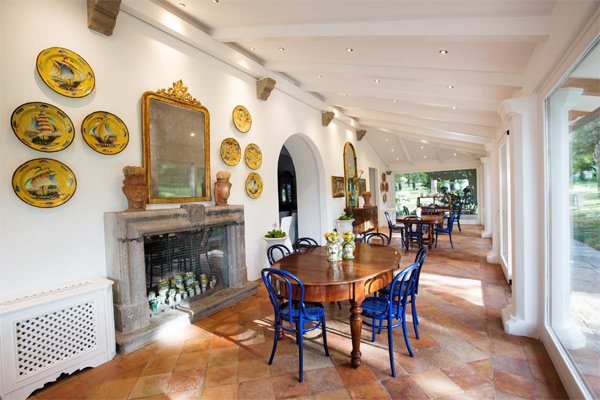 Sunday came around all too soon, and we bid farewell to the wonderful staff as they prepared a private party for 70 guests. Another memorable occasion in the making.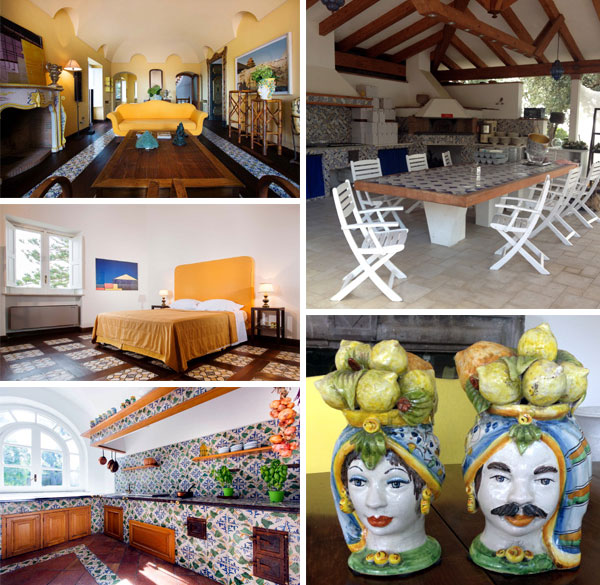 If you would like to create a Magic Moment with your family, friends, business colleagues or just the two of you, you can hire the villa for a minimum of seven days or any of the three double bedroom suites, Don Giovanni, Donna Matilda, Donna Elsa or the smaller Donna Elena, for shorter periods. Subject to availability it is possible to hire the facilities and grounds for special events such as wedding receptions, concerts and other special occasions.
The Villa is located on the main road to Massa Lubrense about 2.5 km from Sorrento's main square, Piazza Tasso. There is a regular bus service with a stop about 100 m from the Villa and tickets can be purchased from the local shop.