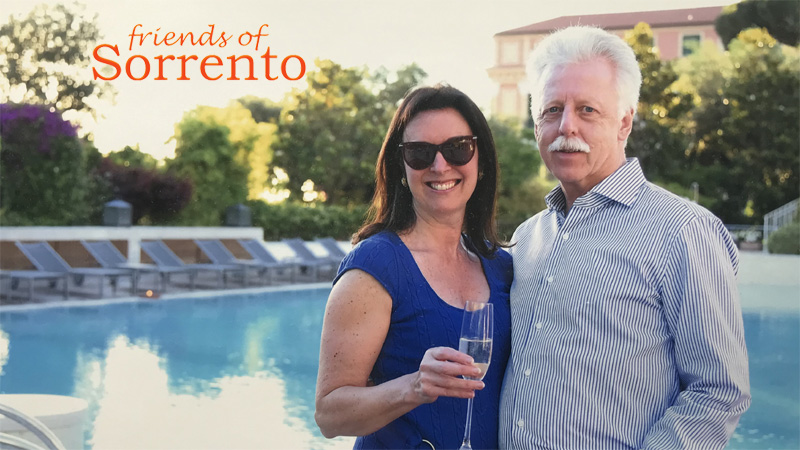 About Us
Since 2002 Friends of Sorrento has built an enviable reputation for a very personalised service before and during visits. This has been achieved by working directly with the leading providers of accommodation, transport, tours and associated services based in Sorrento.
Our UK and Sorrento based offices offer advice and guidance to those planning a holiday to Sorrento and the Amalfi coast. Our personal approach and on-site representation provide reassurance and confidence to those planning a visit. This applies to individuals, groups, educational visits, corporate incentive travel and wedding parties.
Friends of Sorrento has designed a range of exclusive themed holidays including Wine, Gardens, Music and Culture, all of which are based on personal experience and can be customised to suit personal preferences.
Our Lifestyle videos will introduce you to the many people we have met and places we have visited that make this region so unique.
Ciao!