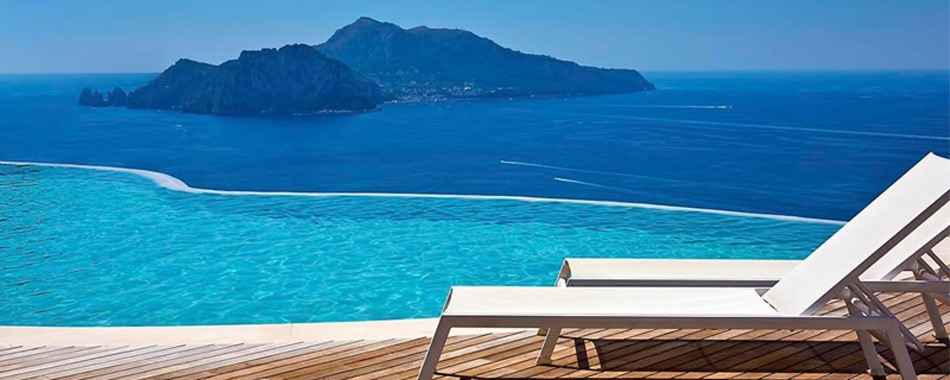 This is an example of an itinerary proposal which can be customised to satisfy your preferences. Enjoy the pleasure of watching your dream holiday come true as we help you select the hotel, tours, activities, flights and transfers. Browse this website for ideas and ask us questions. When satisfied you can book with 24/7 support from the Sorrento office throughout your stay.
Preferred dates
Advise which dates and the number of days you have in mind.
Accommodation
We would provide options based on your preferences in location, style and comfort. For example:
Hotel requirements
Within comfortable walking distance of Sorrento's historic centre and amenities
Number and type of rooms
One double with sea view and balcony
Meals
Breakfast
Here is a small selection of hotels available including traditional, contemporary or smaller boutique style depending on your preference for character, views and location. Details and images of these and other hotels can be seen on our featured hotels page.
Subject to availability at time of booking.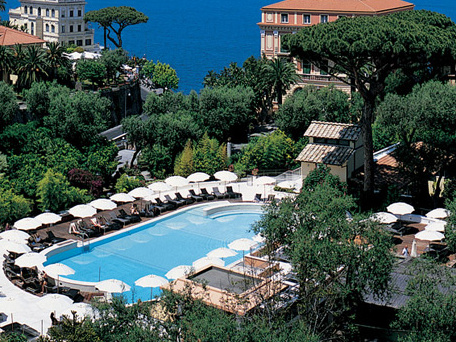 5* Excelsior Vittoria
An oasis of luxury in the heart of Sorrento with superb views across Bay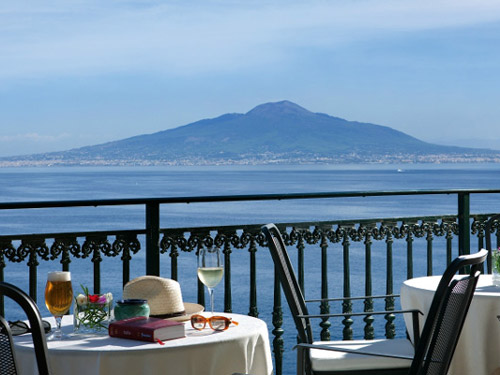 4* Tramontano
Central, cliff edge location, superb views across Bay of Naples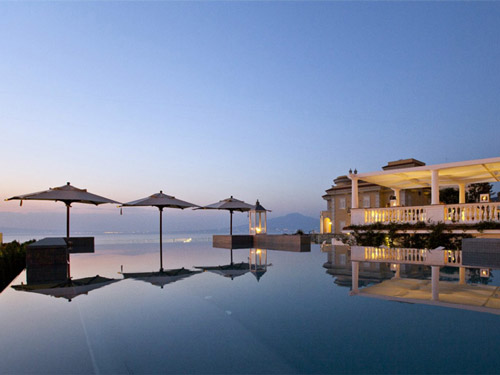 4* Corallo
Located in Sant'Agnello with panoramic terraces and views.
Itinerary
An example itinerary which can be customised for you.
Day One
Welcomed at Naples airport where your driver will be waiting to take you to the hotel. Sit back and enjoy beautiful views across the Bay of Naples as you drive through Castellammare di Stabia, Vico Equense, Meta, Piano di Sorrento and Sant'Agnello'
Evening: Free time.
Day Two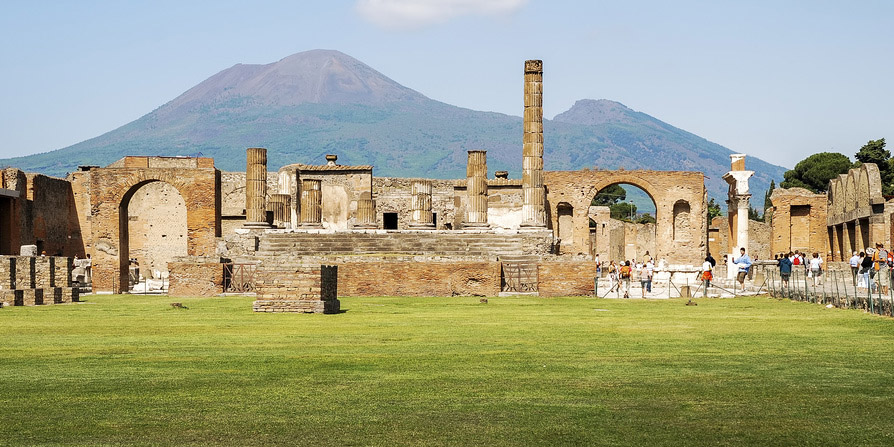 We start with a guided tour of the remarkable archaeological site of Pompeii. It seems a contradiction that the destructive forces released by Vesuvius not only destroyed and preserved Pompeii but also created a very fertile soil which has helped produce beautiful fruit, vegetables and vines. After the walking tour, we will visit a vineyard for wine tasting and lunch.
Evening: Free time.
Day Three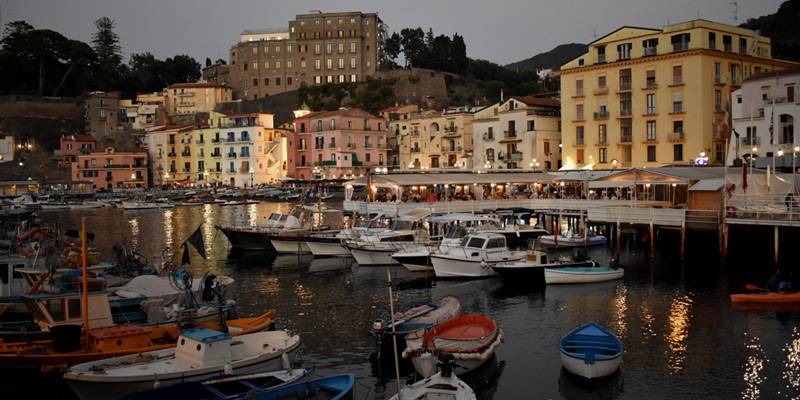 Culture vultures may want an optional morning tour of Herculaneum or you could enjoy a relaxing day to explore the maze of narrow lanes in Sorrento with its myriad of shops and historic buildings. The fishing harbour in Marina Grande provides a perfect end to a pleasant stroll from the town centre and offers a wonderful choice of restaurants along the small beach and promenade. It's a superb location for an alfresco lunch or dinner.
On the subject of food, why not book an optional Cooking Class in the morning or afternoon and learn some of the secrets for a perfect pasta dish. Play video.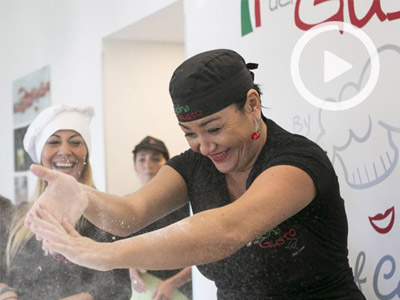 .
Day Four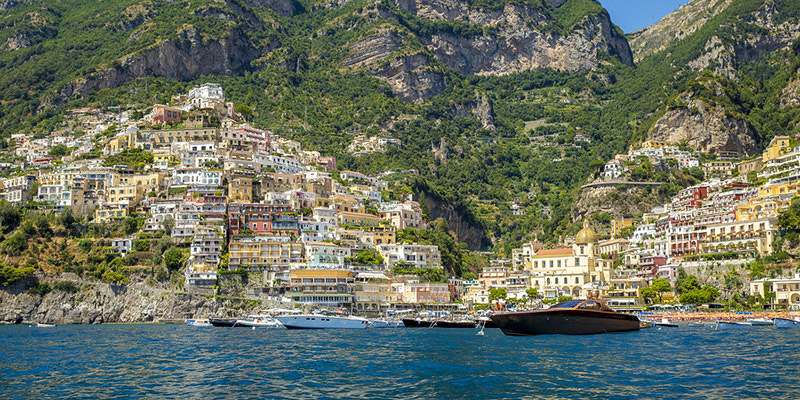 It's 9.00 am and your driver will be waiting at your hotel to take you on a private tour of the Amalfi coast with visits to Positano, Amalfi and Ravello. Try to resist the temptation to stay too long in Positano if you want to explore Amalfi and Ravello at a leisurely pace. Recommendations for restaurants will be available and booked if required.
Evening: Free time to continue your exploration of the many hidden gems in historic Sorrento including museums, restaurants, boutiques and tasting limoncello in its many forms, including gelato. Find a spot where you can witness the twinkling lights of Naples across the bay where you will visit tomorrow.
Day Five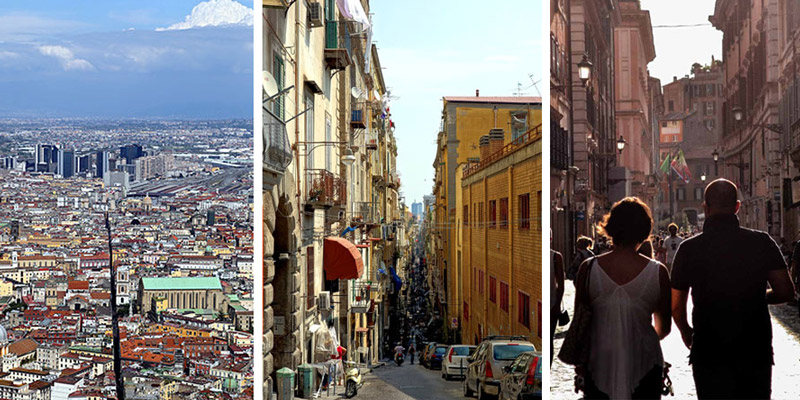 A guided tour of Naples and an introduction to the fabric and daily life of this exciting and vibrant city with a chance to see its incredible architecture and sculptures. After an authentic Neapolitan pizza you will visit the Piazza del Plebiscito and take coffee at the famous Gran Caffè Gambrinus.
The photographs show the Spaccanapoli (Literal meaning: Naples splitter) which is the straight and narrow main street that traverses the old, historic centre of the city.
Evening: Take a Passeggiata through Sorrento to absorb its vibrant and friendly atmosphere.
Day Six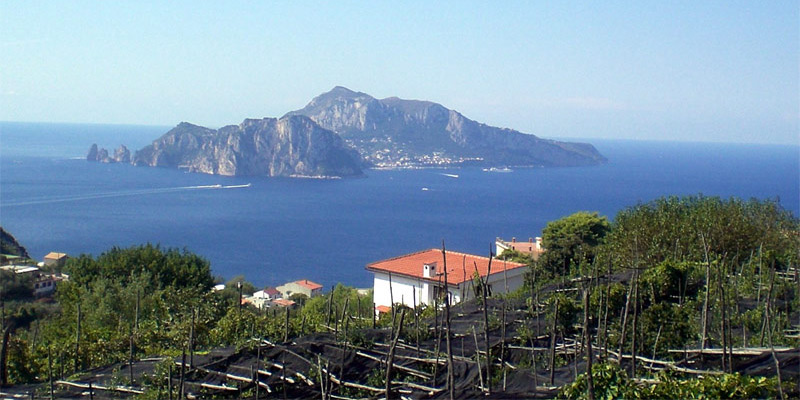 Another free day to explore beyond the centre of Sorrento and take a walk to Piano di Sorrento or a 10 minute bus ride to Vico Equense and Meta di Sorrento, each with their own attractions. Take a bus in the opposite direction to some of the villages on the Peninsular, including Sant'Agata and Masa Lubrense, and enjoy local cuisine in one of the many trattorias with views of the Neapolitan Riviera. Bus tickets and timetables? Not a problem, the Sorrento office will provide all the information needed and if required organise optional tours and activities, see below.
Day Seven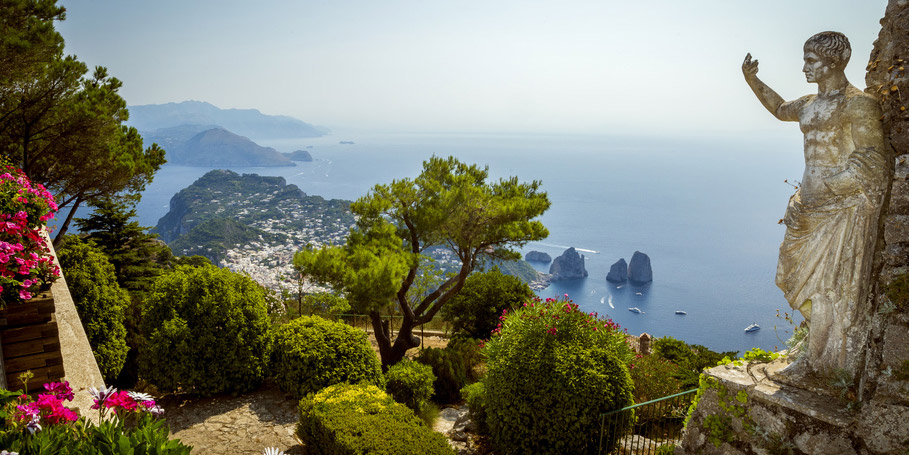 Today we cross the Bay of Naples for a guided tour of Capri and Anacapri with opportunities to visit Villa San Michele, take the chair lift to the highest point of the island at 600 metres or enjoy breathtaking views from the Gardens of Augustus. In the famous "Piazzetta" of Capri be amazed by the exclusive boutiques and if time and weather permits, you can take a boat ride to the Blue Grotto.
Evening: Free time
Day Eight
In seven days you would have experienced Pompeii, Positano, Amalfi, Ravello, Capri and Naples and perhaps learned the secrets of perfect pasta making, tasted some of the best wines and cuisine in the region. It's time to relax and just enjoy the moment before your private transfer to the airport.
Flight details: Flight number and time of departure
Notes
Additional information that may need to be taken into account such as dietary requirements, mobility issues etc. would be included here.
Start planning
Just complete the form below or phone: +44 (0)1446 771220 and we will provide a private webpage detailing your personalised holiday itinerary as it develops.