Sorrento is the ideal location from which to visit seemingly unlimited cultural sites, magnificent coastlines and islands. It is also well placed to sample the many wines of the region, from world famous names to smaller local vineyards with outstanding views to complement the flavours. Wine connoisseurs and holiday visitors alike can be sure of a rewarding experience for all the senses
Friends of Sorrento offers wine tours to suit everyone and details are provided after this introduction to the wine region of Campania by Master of Wine, Richard Ballantyne.
"Campania is a fascinating region for wine lovers. This region is home to the greatest known wine of Roman times, Falernum, which was prized for its strength and longevity and was noted by Pliny The Elder in his works entitled Natural History.
The vineyards of the region are influenced by three main geographical features; the warm Mediterranean, which is never that far away from any of the vineyards, the Southern span of the Apennine Mountains, and thirdly, Volcanoes: the most famous of which is Mount Vesuvius, from where the petrified volcanic ash can be found in many of the soils and rocks of the vineyards.
Despite being quite far south on the Italian peninsula, the region tends to be more famous for its whites than its reds, particularly those from the local varieties such as Falanghina, Fiano and Greco. The best Falanghinas are to be found in the region of Sannio, close to the town of Benevento which is located in the southern spur of the aforementioned Apennines. This region is named after the Samnites: a band of tribes who were the enemies of Rome and bravely defeated the Republic in 321BC. In the case of Fiano, the best examples of those are to be found in the region of Avellino where is takes on a rich character full of aromatics. Greco, for me is the least interesting of the three varieties, but it is also the most aromatic. Flamboyant and incredible perfumed for its green and yellow fruit notes but also strongly floral.
The reds of Campania, also are very good, and some would say some of the best from Southern Italy. The best of the red wine varieties is Aglianico which reaches its peak with the wines of Taurasi, with unquestionably the best and most famous producer here is Mastroberardino whose wines can be aged for decades. Other interesting reds can be made from the Piedirosso variety which is one of the components of Lacryma Christi, grown within close proximity to Mount Vesuvius.
There is much to explore in this fascinating regione, its wines are very highly regarded and still very much undiscovered.
Additional notes:
Terradora – Famed for their Taurasi but make other wines too.
La Guardiense – A co-op located near Benevento offering some of the best value wines in Southern Italy
Galardi and Montevetrano – Very top end making collectors' wines. Very highly regarded by the American press.
Feudo di San Gregorio – Producer of richly fruited, modern-style wines."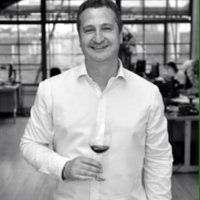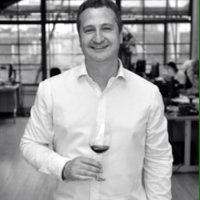 Richard Ballantyne's wine store, Noble Grape, is based in Cowbridge, Vale of Glamorgan, and includes a fine selection of Italian wines available online
---


DOC and DOCG Wines of Campania
The letters DOC or DOCG on an Italian wine label mean Denominazione di Origine Controllata, and Denominazione di Origine Controllata e Garantita, the latter superior to the first. They refer to government guarantees of the wines' origins. There are currently 4 DOCG and 15 DOC wine producing areas in Campania:
DOCG
Aglianico del Taburno, Fiano di Avellino, Greco di Tufo, Taurasi
DOC
Aversa, Campi Flegrei, Capri, Casavecchia di Pontelatone, Castel San Lorenzo, Cilento, Costa d'Amalfi, Falanghina del Sannio, Falerno del Massico, Galluccio, Irpinia, Ischia, Penisola Sorrentina, Sannio, Vesuvio.
Their location can be viewed on the Federdoc's website


Sorrentino Vino
Tours and Tastings
Friends of Sorrento can arrange customised tours and tastings for wine aficionados to some of the major producers mentioned above. We also cater for visitors looking for a blend of site seeing and a taste of local wine not too far from Sorrento.
We provide a day tour of Pompeii with tasting of wines from the slopes of Vesuvius or a day tour of the Amalfi coast with a visit to a local vineyard for tastings and lunch. A perfect blend of culture, beauty and flavours of the region.
Pompeii and Wine Tasting Tour
A select tour in a luxury minibus to Pompeii followed by a visit to a vineyard on the slopes of Vesuvius to sample wine and food produced locally.
View itinerary
Amalfi coast tour and Wine Tasting Tour
A private tour of the Amalfi coast and a vineyard with vine terraces perched on the cliffs, followed by lunch and wine tasting in a stunning location.
Tour available on request.View details
Sorrento and Wine Tours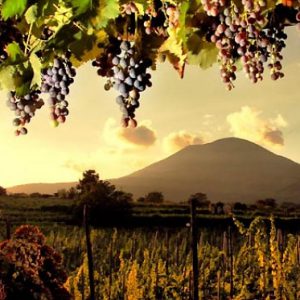 A tailor-made escorted 8 day Wine themed holiday offers a balanced itinerary of tours, activities and relaxation.
---