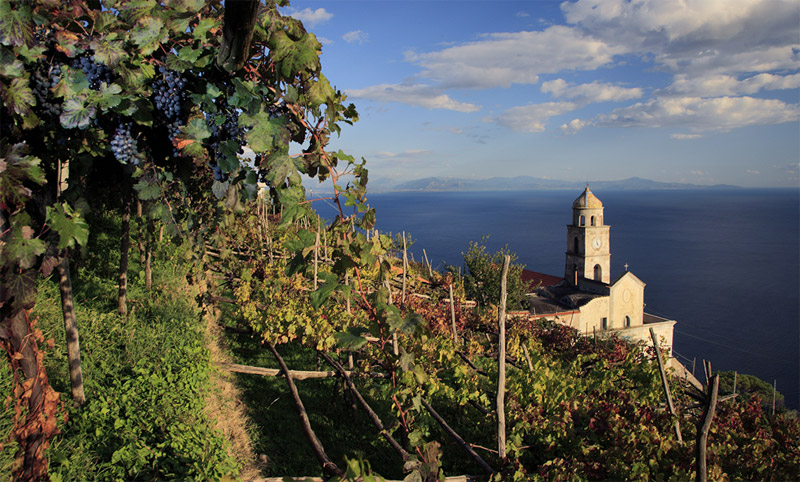 Marisa Cuomo Wine Tour
A full day private tour starting with a drive along the beautiful Amalfi coast road to Positano. Explore the narrow lanes full of chic boutiques and galleries, enjoy a cappuccino overlooking the beach and the blue water of the Tyrrhenian sea. The journey will continue along the coast passing the Fiord of Furore before taking the winding road up to Furore and the Marisa Cuomo Winery.
There will be a presentation about the winery followed by a short walk to a typical wine terrace demonstrating the Pergola cultivation technique and a visit to the cellars cut into the rock face. Tastings takes place in the Ristorante Bacco located opposite on a terrace with spectacular views of the coastline. There will be three types of wines depending on the menus chosen with an explanation provided by the Sommelier when each course is served. Questions are more than welcomed.
Pickup from the hotel is at 09.00 am and there will be two hours to explore Positano before leaving for the wine tour which starts at 13.00 pm. The return to the hotel will be around 17.00 pm.
Further details and cost on request