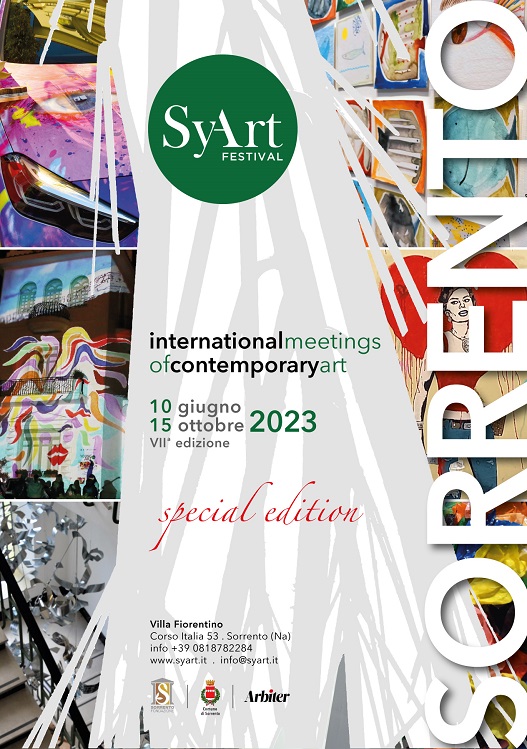 (June 10 to Oct 15)
The SyArt Gallery presents the seventh edition of SyArt Festival, an international exhibition event dedicated to contemporary art. The event will host artists from a number of countries in the splendid Villa Fiorentino, home of the Sorrento Foundation. The festival includes art installations located in strategic locations throughout Sorrento by a number of artists. Our feature on the SyART Gallery can be viewed here.
This video from the 2019 festival demonstrates the range of contemporary art on display.
Video credits: Journalistic service:Lorena Sivo. Video:Giovanni Iacono
SyArt Festival
Website
SyArt Gallery
Website.