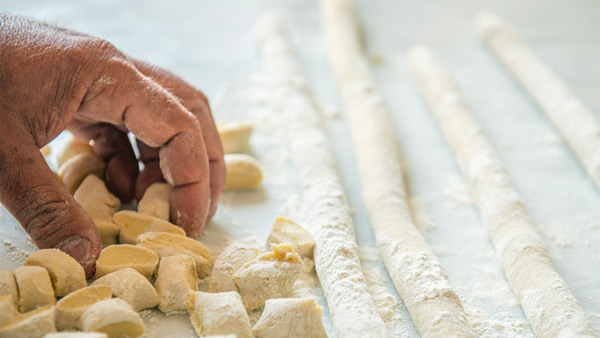 Food and Wine
There are several establishments offering cooking classes to prepare a variety of traditional dishes, a number of hotels also offer 'guest only' cooking classes. At the end of the lesson the visitors have the opportunity to sit down and enjoy their culinary achievements together with a glass of local wine. Incidentally, there are a number of Michelin star and other award winning restaurants in this area.
Local food produce such as mozzarella cheese, olive oil and meats can be sampled during organised tours to farms and food processing companies. A number of shops also stock a wide selection of local produce which can be sampled and purchased. The majority of restaurants serving traditional meals also use fresh local produce. You can also learn the secrets of ice cream making with a 45 minute lesson, including samples, in the heart of Sorrento.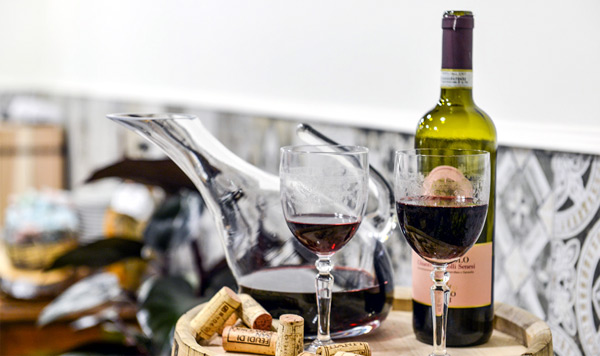 If you do not have time to visit some of the vineyards, you should still be able to source the majority of the Regional wines and liqueurs in Sorrento itself. The Vizi & Sfizi shop on Via Fuoro offers a range of wines, liqueurs and other products. The Grotta del Vinarium on Corsa Italia is another location for a good wine selection. Some of the more well known names from the region include:
Taurasi Riserva. Red
Greco di Tufo. White
Fiano di Avelino. White
Lacryma Christi (Tears of Christ). White
For more information about the main wine producing areas in Campania read our Wine Tours and Tastings feature.
In addition to Wines there are several famous liqueurs made in the Campania region. Limoncello is produced from the skin of locally grown lemons and Nucillo e Curti is a walnut infused liqueur made in the Vesuvius area. Both are regarded as having excellent digestive properties.
There are also liqueurs using fruits such as oranges, mandarins, melons and strawberries. A herb based infusion from Benevento, called Strega, is used as a flavour for desserts or as an after dinner drink. There are a number of places in Sorrento where the production of Limoncello can be viewed and the results sampled. For example, I Giardini di Cataldo on Via Fuorimura, and Limonoro on Via San Cesareo.