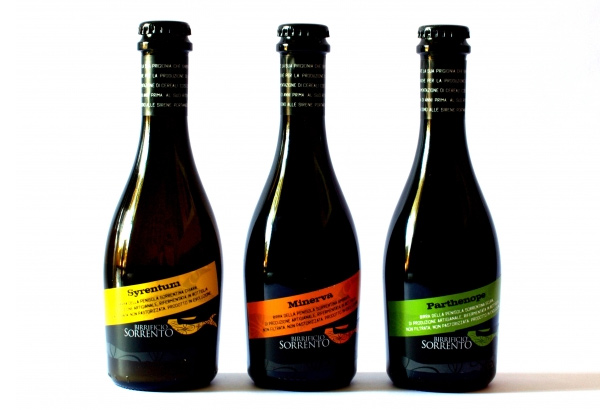 With mystical names like Syrentum, Minerva and Parthenope it is hardly surprising that lovers of craft beer will not be satisfied until their taste buds have been seduced.
Two men, Giuseppe Schisano and Francesco Galano, each with a passion for brewing beer established the Sorrento Brewery in 2009 on the Sorrento peninsula.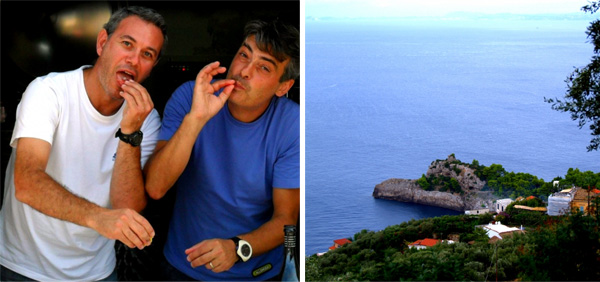 Their first two labels were, the Syrentum, a light craft beer with lemon peel of Sorrento PGI, and the Minerva with orange peel. Blending production processes with the gastronomic traditions of the region together with a beautiful location, the Sorrento Brewery offers visitors a unique experience.
Yes, you can visit for tastings and its location is a perfect destination for those wishing to explore this beautiful area or combine with a visit to Massa Lubrense and Marina del Cantone. You can arrange a visit yourself or Friends of Sorrento can include a visit with a tour of the Peninsula.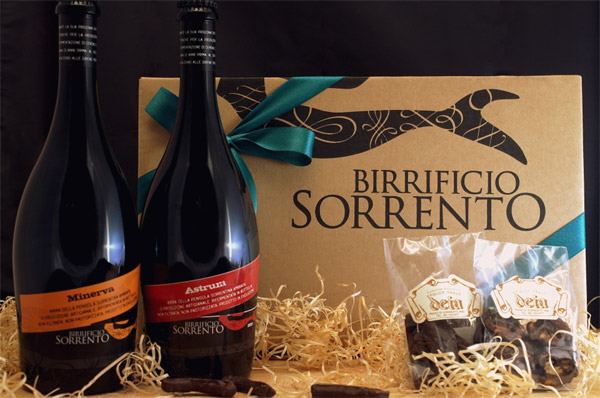 After your visit why not take a gift box back to your balcony to savour the delicate flavours at sunset and listen carefully for those mystical sirens. Just remember to tie yourself to the balcony.
For more information about Birrificio Sorrento, visit their Website