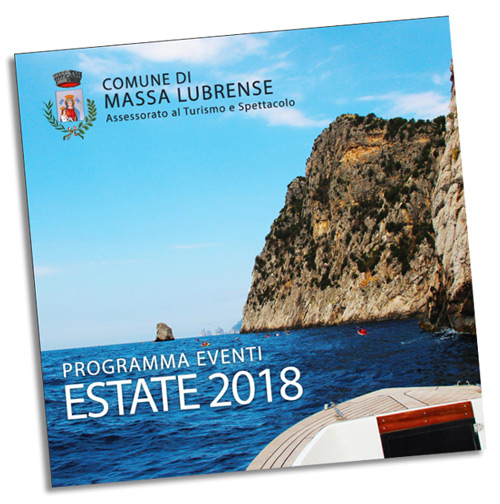 (June to Sept)
Massa Lubrense, also known as the legendary Land of Sirens, is only a 20 minute bus ride from Sorrento so a day out to this beautiful area is easy and well worth the trip.
Massa Lubrense is an area with 18 beautiful villages each offering different and unique landscapes. Sant'Agata sui due Golfi, set on the hill overlooking the bays of Naples and Salerno, the Bay of Jeranto and the Punta Campanella, directly opposite the island of Capri, are typical examples. The countryside is criss-crossed with sign posted paths through ancient hamlets, lemon orchards, olive groves, oak woods and sunny coasts. The perfect picnic scenario.
Take a look at their excellent Summer Events programme to see if you can combine a visit to coincide with a concert, festival, walk or arts and craft displays.
For those interested in guided walks there is a list of Summer Excursions starting from Massa Lubrense on the back page. More information on the many walking trails in this area, including map sources, can be found in our Walks feature.