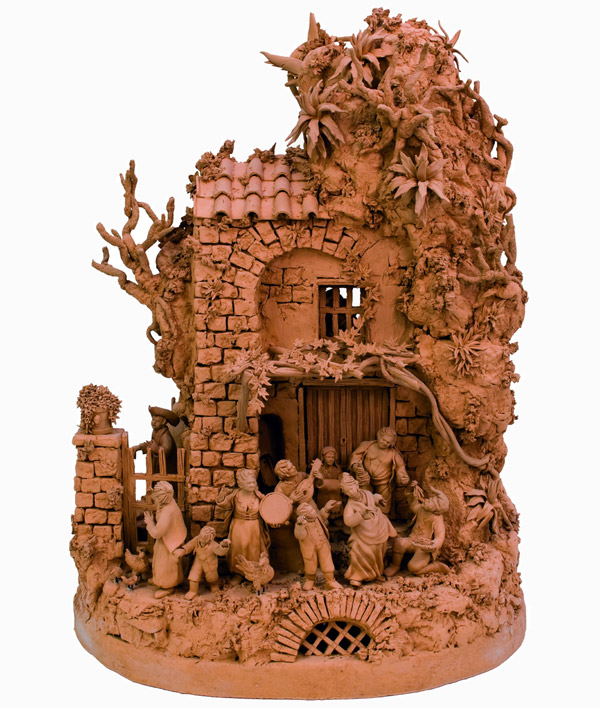 Marcello Aversa's gallery and workshop is located in one of Sorrento's typical narrow lanes running off the Corsa Italia just a minute's walk from the Cathedral. There in small shrine-like windows you will find beautifully intricate clay sculptures similar to the example above. The closer you look the more you discover and begin to appreciate the work involved. This video by kind permission of About Sorrento provides a glimpse of the artist at work in his studio.
These creations in clay are incredible examples of patience and devotion as well as skill and attention to the finest details. It is the 'Art of Presepio' which includes village scenes as well as traditional Nativity and other religious themes. They represent moments of religious significance and everyday activity, capturing emotions of those portrayed in settings from centuries past. Stonework, foliage, clothing, household items, food baskets and animals, nothing misses the artist's eye.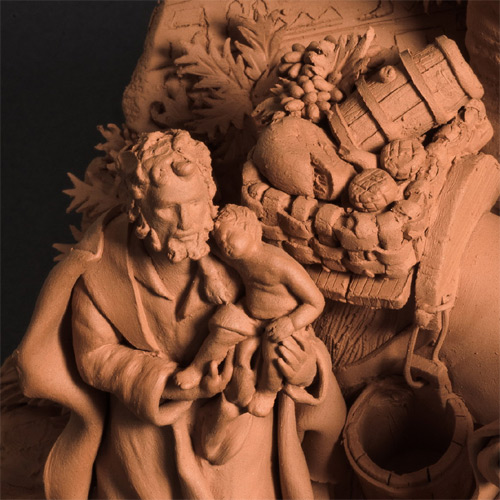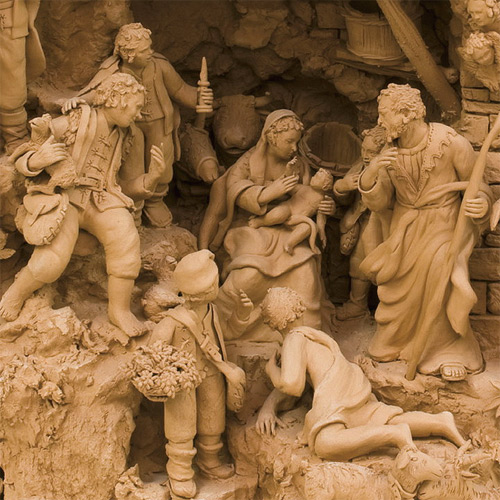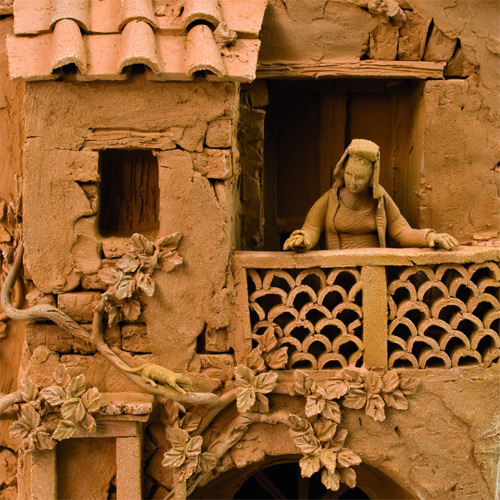 Marcello's website includes a wonderful collection of images which enable the viewer to 'get in close' and discover the intricacies of each work, view here. His work can be seen in Sorrento's Cathedral and in private and public collections throughout the world.
The Art Studio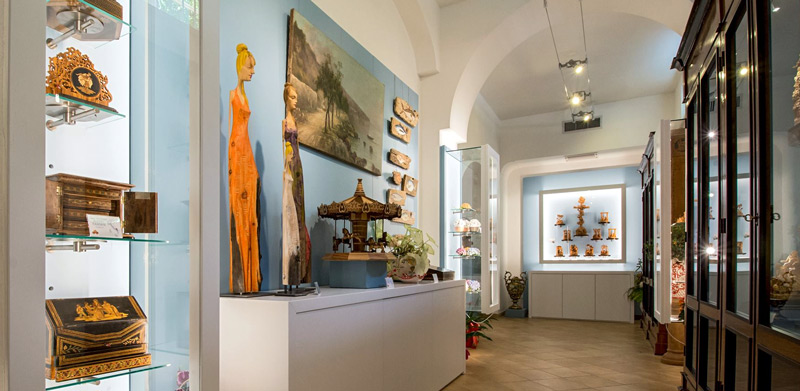 Marcello's association with clay goes back to his family's work at the brick making furnaces in Maiano, 2.5 km from his studio. Brick making activity in Maiano dates back to the 15th century and the particular characteristics of the red Maiano bricks are renowned throughout Italy. There used to be several furnaces, now only two remain. It is this erosion of long lost skills that makes him so passionate about preserving traditional and encouraging new craft skills in the region. For this purpose he provides space in his gallery to exhibit original works of art from a range of artists and designers. Here is a small selection and more examples can be viewed on Marcello Aversa's Studio d'Arte facebook page.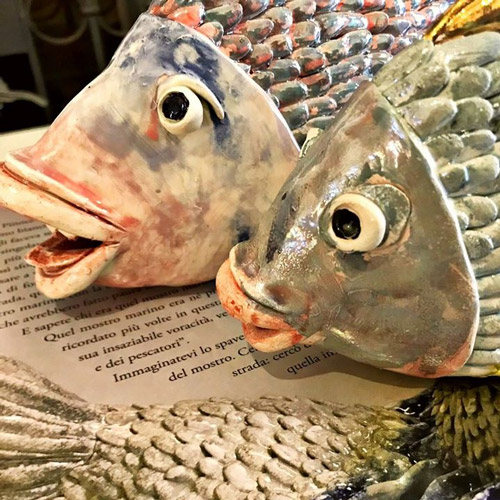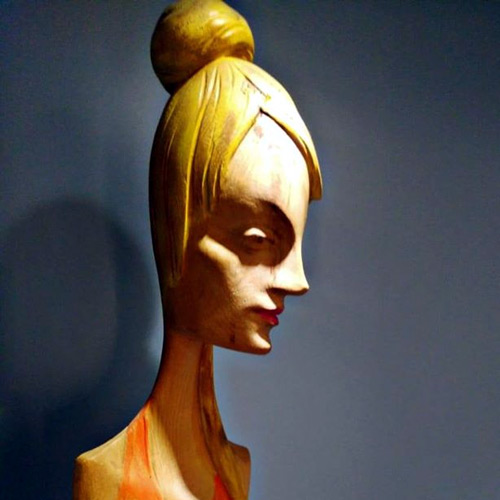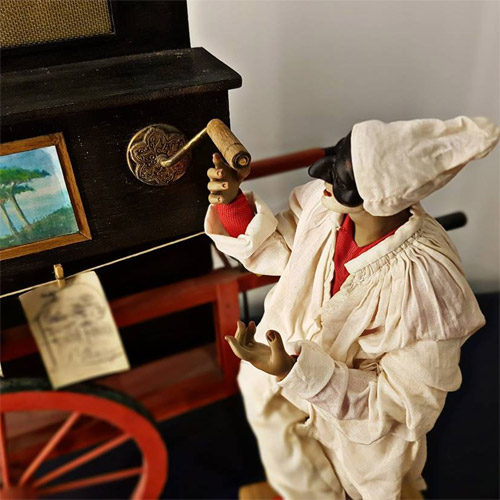 Beyond this exhibition space lies another ambition, which is to help establish a permanent indigenous crafts centre in Maiano to preserve and develop traditional skills and inform visitors about the role the furnaces played in 'building' communities throughout Italy. A centre built with Maiano bricks and tiles would certainly be a fitting tribute to generations of skilled craftsmen in this region. We wish Marcello every success.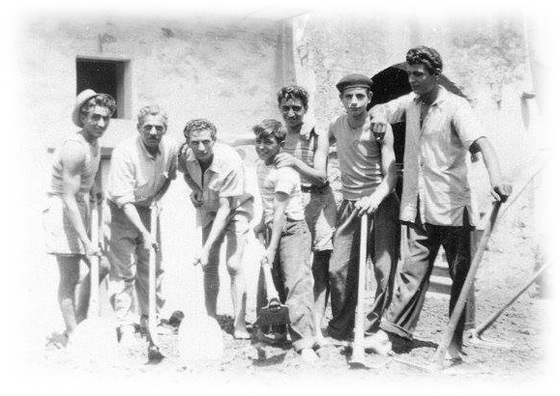 Marcello Aversa
3 Via Antonino Sersale
Sorrento