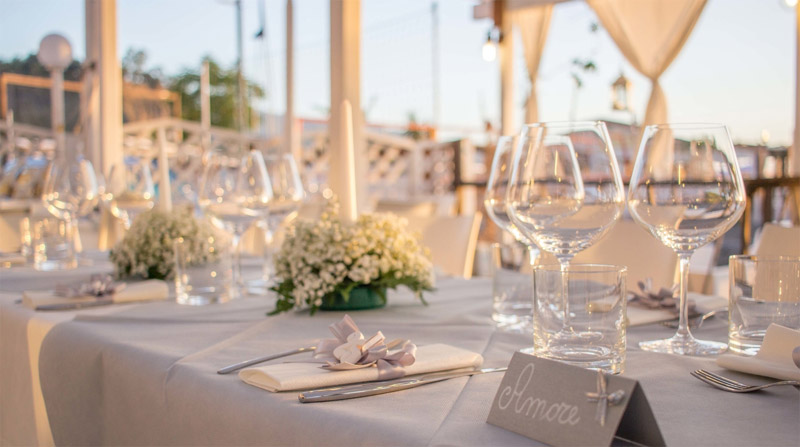 Guest Information
This page will be password protected and provide guests with information regarding accommodation, transfers, wedding day arrangements, activities before and after the wedding.
A selection of all inclusive Wedding Guest / Holiday packages will be offered to suit couples and families.
An itinerary of private group excursions will also be available prior to and after the Wedding.
Wedding details
Date and times
Location
Details and directions
Transport
Flights direct from UK to Naples.
Private transfers between Naples airport and Hotel.
Private transport on wedding day.
---
Accommodation
We can offer a wide range of hotels for the all visitors depending on location and budget. Here are two examples both in the heart of Sorrento, and you can view more on our featured hotels page.

Tramontano
The four star Tramontano is located on the edge of the cliff with panoramic views of the Bay of Naples. The centre of Sorrento and the picturesque harbour of Marina Crande are just minutes away. The wonderful gardens shelter an excellent swimming pool and peaceful terraces.

Hotel Website and Video
---
Palazzo Jannuzzi
Situated in the heart of historic Sorrento, in the piazza Tasso, the recently refurbished Palazzo Jannuzzi offers a limited number of very stylish rooms. Double glazing allows the wonderful atmosphere of the Tasso square to continue without disturbing your peace. It offers modern facilities in all of the rooms and has a wonderfully refreshing breakfast room serving home made delicacies and fresh coffee. Half board is not available but guests have a splendid choice of traditional and international cuisine literally outside their door. More information
---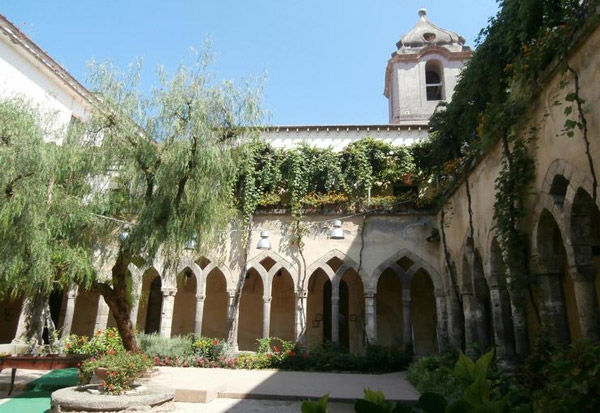 Ceremony and reception
Wedding service and reception details including times and transport arrangements.
---
Freetime Activities
We can organise tours for guests before and after the wedding day.
Pompeii and Vesuvius
Herculaneum
Ischia and the magical Mortella Gardens
Amalfi coast with visits to Positano, Amalfi and Ravello
Naples
Cruise around Capri
Cooking class
---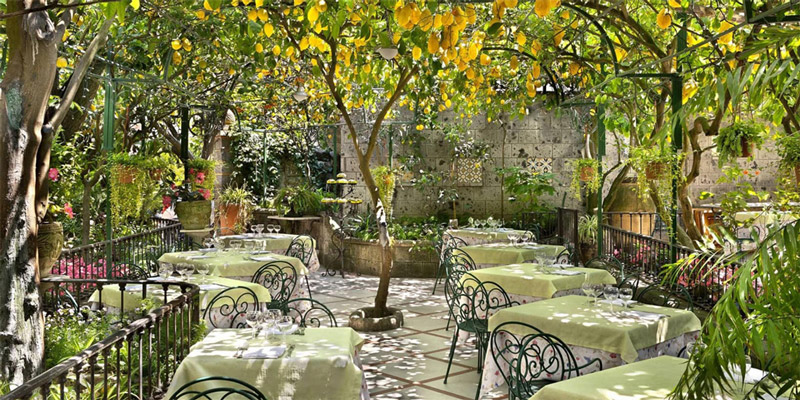 Restaurants
We can recommend restaurants to suit personal preferences. Here is an example from our Where to Eat page.
Ristorante 'O Parrucchiano
71 Corso Italia, Sorrento
tel: 081 8781321
www.parrucchiano.com
Entering the Ristorante 'O Parrucchiano from the main road is an experience in itself, with steps leading up to a magical garden environment full of different seating arrangements, each with its own character. We visited in the evening when the candle lights made it even more enchanting.
The menu offers a wonderful selection of traditional cuisine and the basket of fresh breads was a clear indication of good things to follow and we were not disappointed. It was founded in 1868 and they have a leaflet which tells its fascinating history. To finish the evening try their own limoncello !
---