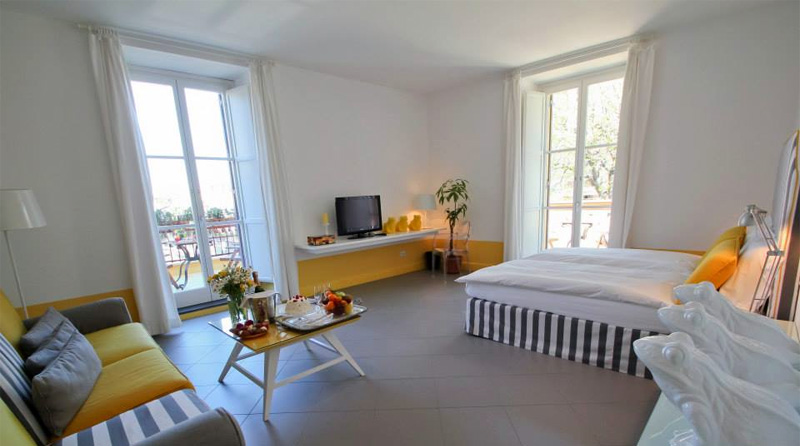 Introducing Palazzo Jannuzzi
The Palazzo Jannuzzi is located in the main square, Piazza Tasso. The Jannuzzi family refurbished their property in 2011 and produced a wonderful video which records the transformation of the original building to its modern equivalent.
The yellow, grey and black colour theme is used in a different combination for every room and gives each its own identity. The clean lines and contrasting colours achieve a modern environment softened by the personal touch of the owners in the choice of furniture, fabrics, ornaments and paintings.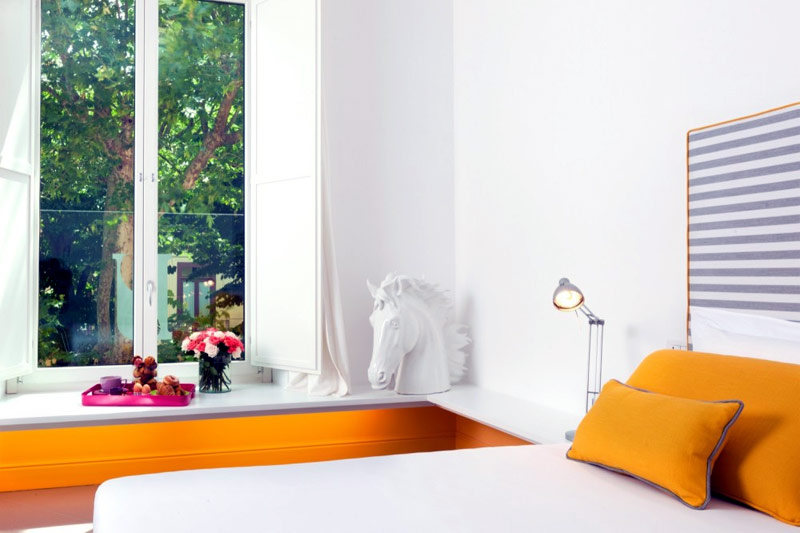 The personal touch and attention to detail is again reflected in the practical layout and individual design of the shower rooms and other facilities. This includes the lift with its glass sides and visible engineering making it more like a work of art.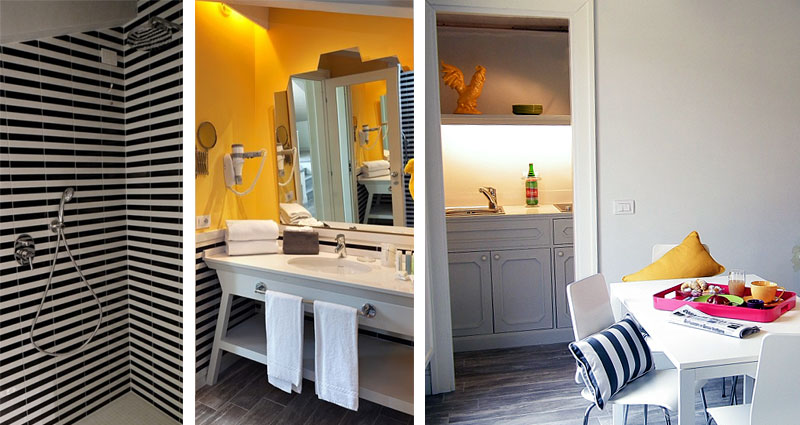 The Breakfast Room is worthy of a separate mention. See Breakfast at Jannuzzi's.
In the meantime, should you be interested in staying here please let them know you are a Friend of Sorrento.
Palazzo Jannuzzi website