Enjoy the dramatic and breath taking scenery to be experienced on a walk along the Path of the Gods (Sentiero degli dei), high in the Lattari mountains overlooking the Amalfi coast. The background music brings an added dimension to a landscape of myths and legends.
This is one of number of videos produced by Giovanni Visetti who is a professional walking guide and cartographer with unrivalled knowledge of this area. Although recently retired his website still provides an incredible source of information including detailed maps for walkers.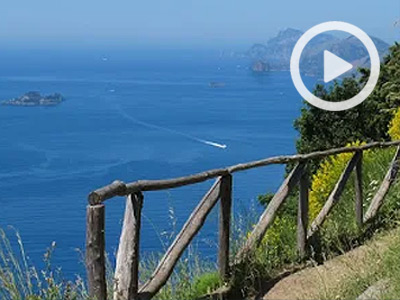 Credits
Giovanni Visetti
Main website
Path of the Gods details.