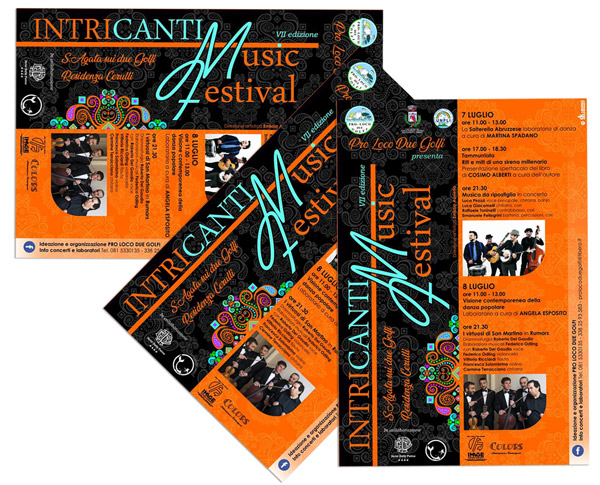 (July 7 & 8)
The Intricanti Music Festival 2018 brings two concerts to the Residenza Cerulli in Sant'Agata sui due Golfi, Massa Lubrense. We have provided a rough translation of the two groups of performers but think the videos will speak louder than words. They are well worth viewing.
Start at 9.30 pm. Free admission subject to availability.
Musica Da Ripostiglio
Saturday 7 July
Luca Pirozzi – voice, guitar, banjo
Luca Giacomelli – guitar, choirs
Raffaele Toninelli – double bass, choirs
Emanuele Pellegrini – drums, percussions, choirs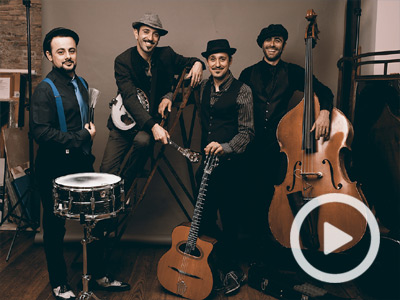 The aspiration of the group, nominated for Grammy Awards 2018, would have been to arrange the songs of singer-songwriter Luca Pirozzi in a chamber music, but given the times they run, they preferred to change the trend and their music has become from "Ripostiglio".
A musical reality born from the twenty-year artistic association of Luca Pirozzi and guitarist Luca Giacomelli, to which were later added by Raffaele Toninelli on double bass and Emanuele Pellegrini on drums. There are four of them and show, making the audience entertain with a repertoire halfway between the light-hearted and the busy, between the unpublished and the cited, a unique act able to involve viewers of all ages in an original and exciting.
---
Virtuosi Di S.Martino in Rumors
Sunday 8 July
Roberto Del Gaudio Dramaturgy
Music development Federico Odling
with Roberto Del Gaudio – voice
Federico Odling – cello
Vittorio Ricciardi – flute
Francesco Solombrino – violin
Carmine Terracciano – guitar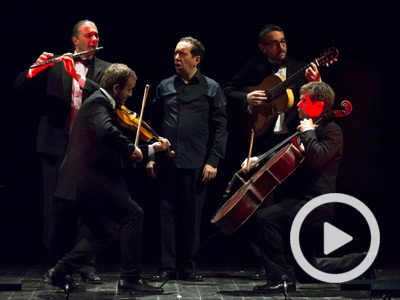 With Rumors, the chamber ensemble founded in Napol inel 1994 presents a playful and irreverent journey in the world of 60-70s song.
Decades of great revolutionary drive, of great promises of change, of great utopian prophecies, accompanied by a variegated and almost obsessive soundtrack made of songs, rock, disco, "commitment". And just around the most famous songs of those years the Virtuosi develop a surgical treatment in style Dr. Frankenstein, grafting musical and text shreds on scores of others: Rino Gaetano meets Erik Satie, John Lennon who marries Squallor, Bob Dylan summoned to Zecchino d'Or, not to mention Pink Floyd in 007 sauce and the hymn to Abba's militant feminism. To present this concert-show is a new character of invention, the manager of Virtuosi, in a daring series of stories and curiosities related to those mythical years, groups, stories. A paradoxical reinterpretation proposed by flute, piccolo, violin, viola, cello, classical guitar, with voices and sensations addressed to the parody of some icons of contemporary music, from Patty Pravo to the Beatles.