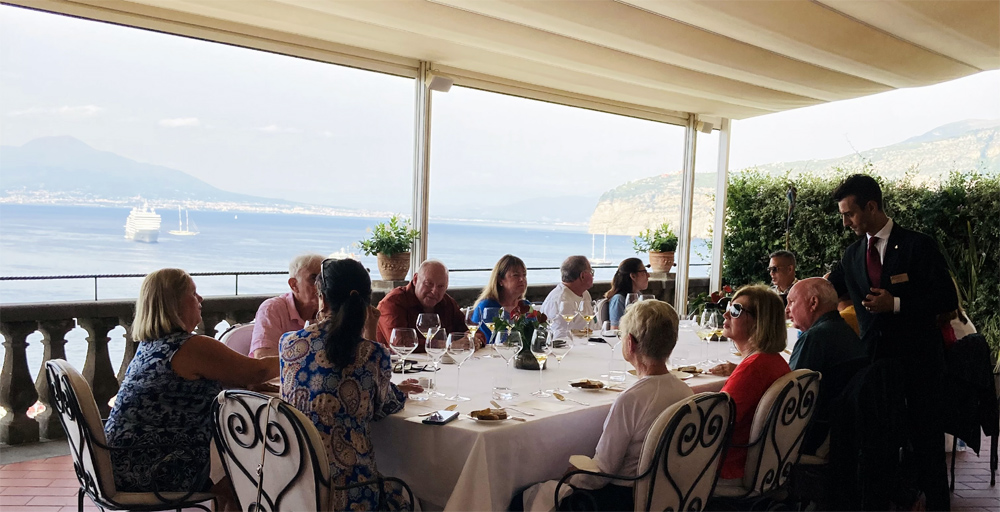 Exclusive Wine Tastings
Friends of Sorrento offers visitors an opportunity to taste some of the finest wines and cuisine from the Campania region in settings as unique as the wines themselves. On a short stay or cruise stopover there is often not enough time to travel to the major vineyards for leisurely tastings or pairings, so we bring their wines to the heart of Sorrento.
"We sampled some outstanding wines from the regions and enjoyed an exquisite luncheon at the 5* Excelsior Vittoria"
Monty Preiser from Napa Valley, California. Sept 2022.
The Venue
The majestic 5* Luxury Excelsior Vittoria commands an imposing location overlooking the Bay of Naples across to Vesuvius and Naples. Careful restoration and conservation have retained an atmosphere of period elegance and grandeur throughout. It captures memories from the Grand Tour era but with all the modern refinements. Gardens with lemon groves create an oasis of calm just an olive stone's throw away from Sorrento's main square.
The Wines
The finest wines from Campania are stored in a Roman cave converted to a wine cellar which will be seen during the visit. The wines listed below were chosen and presented by Natale Sicignano, Head Sommelier, for a recent tasting. There were three DOCG wines and a world famous 'extreme' wine from the Amalfi Coast.
Greco di Tufo Devon 2021
Antonio Caggiano
Fiano di Avellino Contrada Arianiello 2017
Fuedi di San Gregario
Taurasi Riserva Radici 2015
Mastroberardino
Costa d'Amalfi Fiorduva 2018
Marisa Cuomo
World famous "extreme wine"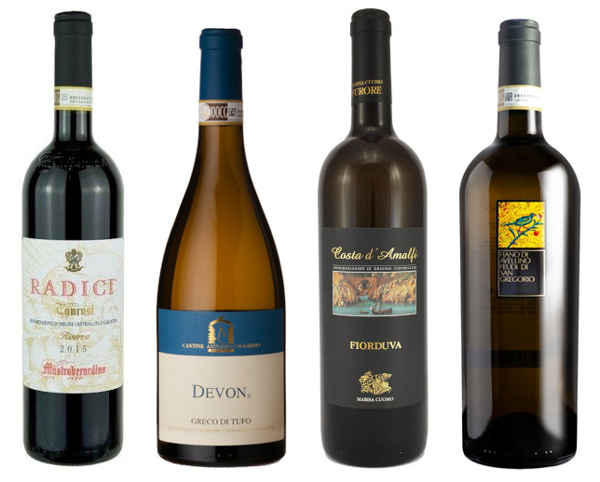 The Cuisine
Dishes supervised by Michelin-starred Executive Chef, Antonino Montefusco, and served in the hotel's Terrazza Bosquet gourmet restaurant, pictured above.
This menu is an example from a recent tasting.
Prawns in almond crust
with mixed salad and orange sauce
Mezzi Paccheri pasta
with seafood, sea pesto
and dried cherry tomatoes
Sea Bassa au gratin
with herbs, mashed potatoes in oil
and Sorrento lemon sauce
Pistachio parfait
with red fruit gel
Coffee and liqueurs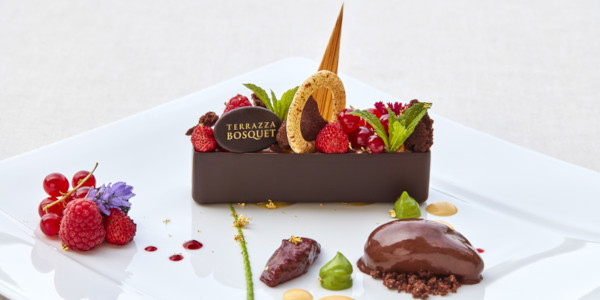 Enquiries
If you would like to organise a group tasting during your visit to Sorrento please use the form below. Our exclusive tastings are available in May/June and Sept/Oct for group sizes of 10 to 16 guests. Transfers are available from central hotels and the ports of Naples and Sorrento. In addition to the afternoon tastings we can organise morning guided tours of Pompeii, Herculaneum, Vesuvius or Positano.
---