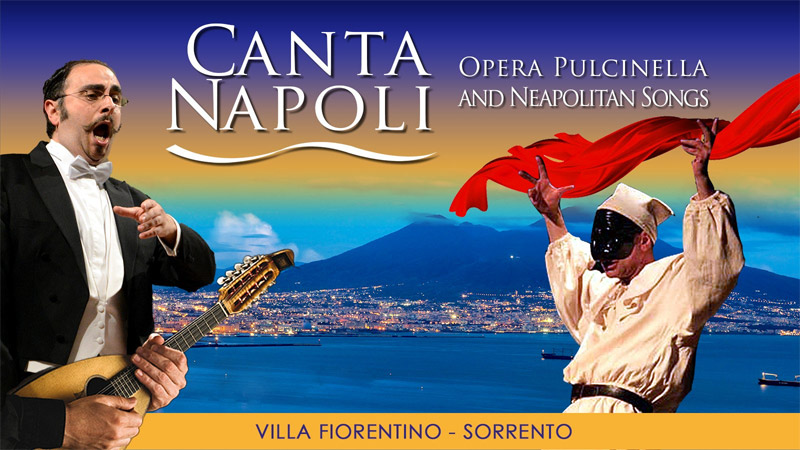 (Until 31 Oct)
Opera, Pulcinella e Neapolitan Songs
The fusion of Neapolitan tradition and the great Italian Opera takes place in the heart of Sorrento, in the splendid Villa Fiorentino, a neoclassical pearl that stands out in the main street.
Soprano and Tenor will perform the masterpieces that have made Italy famous all over the world, in this unique occasion accompanied by an hilarious living Pulcinella that moves on the notes of tradition: mandolin, violin, cello and piano!
In this unique concert, in the elegant frame of the Neoclassical Villa, artists of unquestioned quality will leave you breathless. Pulcinella will accompany you to discover the most famous Opera arias from La Traviata, Rigoletto and Tosca, and the Neapolitan tradition, with the beautiful O Solo Mio, Funiculì Funiculà and Torna a Surriento.
This unforgettable concert will leave a wonderful memory of your journey to Sorrento!
Friday evenings at 8.30 pm to 10.00 pm until 30 September (except 15 July to 29 Aug)
Tickets cost 50.00 euros for front seats and 25.00 for back seats.
Full details and booking information can be found on the official website
Return to Events page