Villa Ida Cooking Class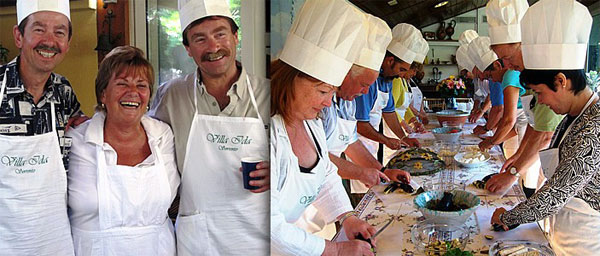 Villa Ida
Cooking classes take place at Villa Ida, a private residence set amidst beautifully manicured gardens, orange and lemon trees, a swimming pool, and a typical 'Pergolato' adorned with beautiful locally crafted ceramic decorations. After a warm welcome and some freshly squeezed orange juice, a slice of delicate lemon flavoured plum-cake and a Neapolitan coffee next to the pool, you move on to the kitchen to begin your cooking lesson.
Although the menus vary according to season, you will begin with an appetizer, continue with a first and second course, and end with a delicious dessert. The recipes will be clearly demonstrated in a relaxed atmosphere by "Zia Angela", who will share with you the secrets of preparing typical local cuisine as she learned from her mother "Ida". Menus are selected that reflect the freshest ingredients of the season, with the vegetables in the menus produced at "Tenuta Mastro Giacomo" by Zia Angela's husband.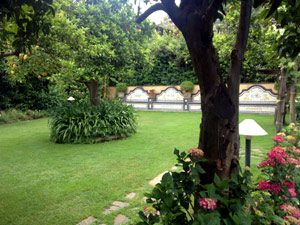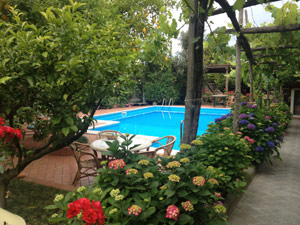 The cooking classes include a visit to the family's wine cellar to taste some uniquely handcrafted, homemade wines which will also be served with your lunch.
At the end of the cooking lesson, you will enjoy the fruits of your labour and dine on all that you created, either by the pool or under the "Pergolato".
Classes held in the morning 10.00 to 14.00 or afternoon 16.00 to 20.00.
Cost: 130 euros per person.
Cooking vacation ingredients
We can organise a single cooking lesson or up to seven lessons depending on your culinary skills together with any transfers that may be required. These can be pre booked and paid for in Sorrento.
If you would like us to check availability and costs for one or more lessons during your visit simply provide the relevant details on our enquiry form. We will send you a number of options for you to consider and details of any special packages that may be available.
Visit notes from members
We would welcome other reviews from members who have been on a cooking course in and around Sorrento which we could share with others.
The villa (Ida) is a large, low purpose built building beautifully situated in a very large garden with a beautiful pool, hard to believe I was in the centre of Sorrento. I was greeted in the garden at 9.30am with a delicious light breakfast before commencing the cookery lesson. We made several vegetarian courses which I ate in the beautiful garden washed down with "Charlie's Wine"! Charlie is Roberta's father and he has his own wine cellar which was amazing, where I had a wine tasting while my meal was cooking. A great day with really lovely hospitable people! I would highly recommend this experience, even just to visit the garden! (Recipes given at the end of the lesson along with a certificate and apron)
Elizabeth T. United Kingdom Sept. 2013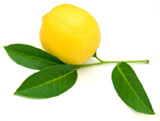 Food and wine tours
Country Tour
Half Day Tour. 20 euros
A delightful excursion aboard a characteristic 'train' through the hills of St.Agata to the hamlets of Massa Lubrense. Enjoy the panoramic scenery and the opportunity to taste mozzarella, olive oil, limoncello and other local delicacies.
Available: Every day.
View itinerary
Pompeii and Wine Tasting .
Day Tour. 99.00 euros
A select tour for a maximum of 19 people in a luxury minibus to Pompeii followed by wine tasting on the slopes of Vesuvius. A light lunch in a traditional restaurant is also provided.
Available: Wednesday.
View itinerary