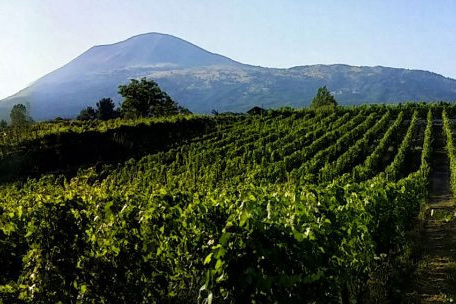 Pompeii and wine tasting
Join us and visit one of the most important archaeological sites in the Campania Region, Pompeii. This is then followed by sampling the unique flavour of "Lachryma Christi" wine. Travel by air-conditioned coach, accompanied by an English speaking authorized guide.
Beginning with the walking tour of Pompeii, we will explore the amazing remains of this extraordinary city, immortalized by the eruption of Vesuvius in 79 A.D.
Pompeii is renowned all over the world for the exceptional relics, buildings and infrastructure of the site. It is so well-preserved because the city was buried under meters of ash and lava fragments. It enables visitors to have a glimpse of what it must have been like to have actually lived there.
After the walking tour, we will proceed to visit an enchanting property found on the slopes of Mount Vesuvius. A short walk through the vineyards will be followed by a delicious lunch made with typical products found in the region. To accompany the meal guests will be able to sample the famous Lachryma Christi wine.
In the afternoon, we return to Sorrento.
Includes light lunch and wine tasting of 3 Lachryma Christi wines, white, red and rose.
Lunch includes local produce such as cheese, seasonal vegetables, salami and other typical products.
Days available
Tuesday
Method of payment
After reservations have been confirmed payment can be made by credit card before the visit or in the Sorrento office itself, whichever is the more convenient.
To book a reservation please use our enquiry form or telephone
+44 (0) 1446 771220
Additional Notes
Children will have a 20% discount
Comfortable shoes recommended and your passport is required for identification.
Cooking Courses
From € 80,00 / £ 68.62
We can offer a number of cooking classes available in and around Sorrento suitable for a beginner or the more experienced. Classes are available from one to several days and provide the expertise to help prepare some of the typical regional dishes of Sorrento and Campania.
Available: On request.
View cooking classes