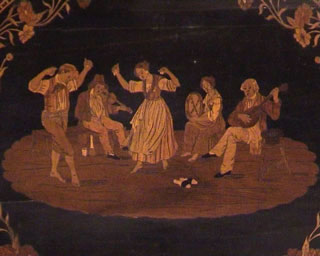 We have listed traditional festivals taking place in and and around Sorrento thoughout the year.
Spring
White Hood procession on Holy Thursday in Sorrento.
Black Hood procession on Holy Friday in Sorrento.
Summer
The 'Festabiente' festival celebrating nature.
'Patron Feast of Saint Peter and Paul' at Monticchio, in Massa Lubrenze.
Sea Festival at Marina Grande, Sorrento.
Sea Festival at Sant' Agnello.
'St. Salvatore's Day Feast', in Schiazzano, Massa Lubrenze, celebrating local produce.
'Festival of the Melon' at Piano di Sorrento.
'Marina della Lobra Regatta' at Massa Lubrenze.
Celebration to the blessed Mary in the village of Casarlano.
'Saint Rocco Meatball Fair' in the village of Maiano.
'Lemon Fair' in Massa Lubrenze Square.
'San Lorenzo.
'Ferragosto'
Autumn
Olive Oil harvest and production.
Festival of Grapes in nearby Priora.
Chestnut Festival in Faito.
'Colli di Fontanella' festival in Sant'Agnello celebrating end of summer and start of autumn.
The 'Alimuri Fair' in Meta di Sorrento re-enacts the arrival of the Saracens in the Sorrentine peninsula.
Celebrations to the Holy Blessed Mary of Lauro.
Winter
Christmas and New Year Celebrations.
Traditional Living Nativity Scenes.
New Year festivities with firework display.
Carnival at Termini. February
Return to Events page