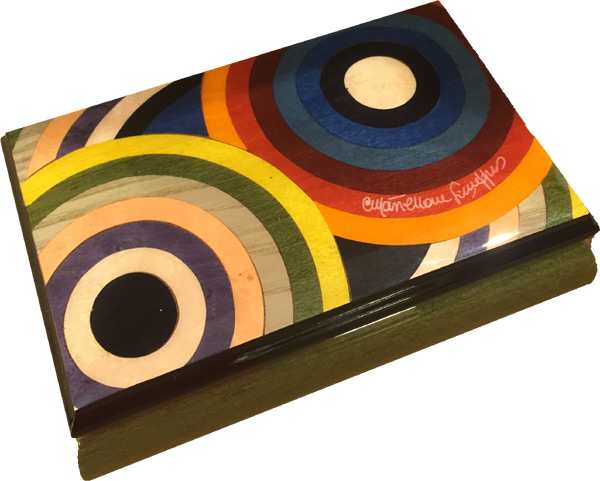 Visitors to Sorrento will not fail to see examples of the traditional art of wood inlay (intarsia) in all kinds of products, from small souvenir items to intricate pieces of furniture. Examples on a grander scale can be seen on the main entrance and side doors of the Cathedral. These include work done in the 1990's by local artisans, Guiseppe Rocco and Vincenzo Stinga.
This traditional craftsmanship has passed the test of time and produces stunningly beautiful works of art for modern as well as traditional home interiors. Beyond the souvenir items you will find furniture and decorative accessories that will inspire anyone with a flair for interior design looking for a 'statement' piece.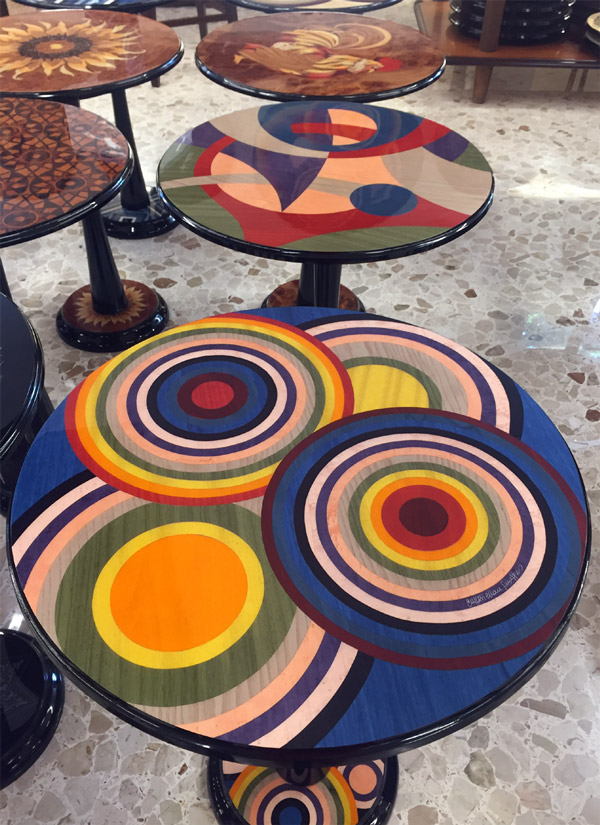 The Gargiulo & Jannuzzi Store on Sorrento's main square, Piazza Tasso, offers superb examples of inlaid products to satisfy the creative imagination of any interior designer. These include exquisite decorative boxes and larger statement pieces, all blending traditional workmanship with contemporary tastes.
The Jannuzzi Store has a huge selection of products on display and offers customised design and delivery services. An introduction to the techniques used by the craftsmen is also provided. You get an idea of the range available from their website.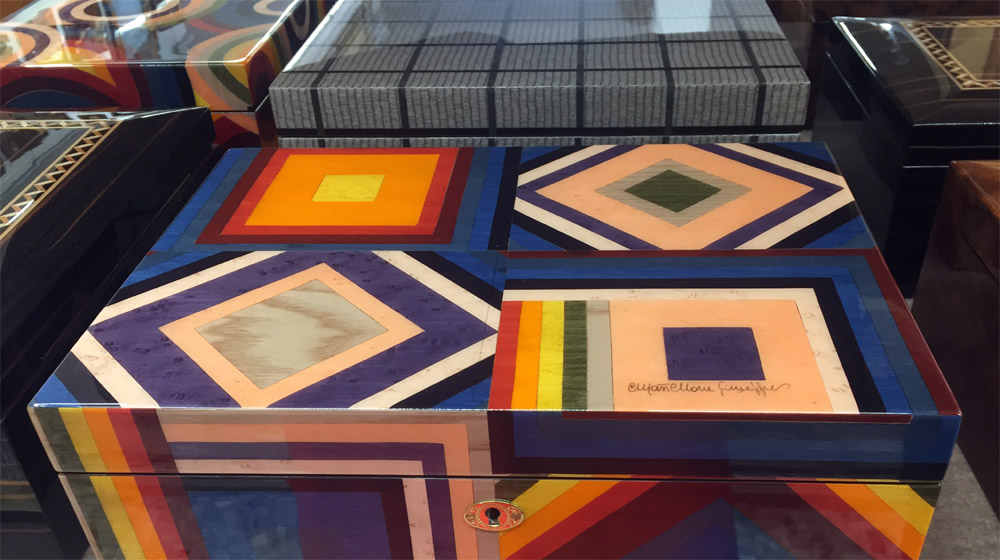 There are a number of other workshops to be discovered in Sorrento where local artisans manufacture a wide selection of traditional and contemporary designs, see below.
To see the development and application of wood inlay since the 19th century, visit the Wood Inlay Museum and Craft Shop (Museo Bottega della Tarsia Lignea) in the beautifully restored Palazzo Pomarici Santomasi on Via S. Nicola, which is a 10 minute walk from the centre. Exhibits include furniture and objects with incredibly intricate wood inlay by past masters of the craft together with pieces from contemporary designers.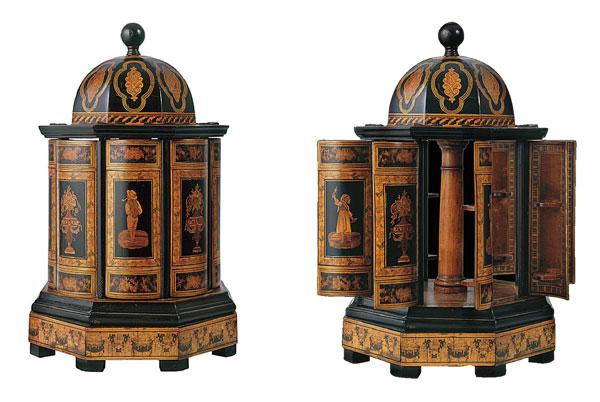 View this video to see a small selection of wood inlay items together with other historical artefacts on display at the Museum. More information can be found on the official website of the founder Alessandro Fiorentino.
Other workshops
Stinga Tarsia. View their excellent video showing the making of a classic inlaid box. www
Augusto & Luca. www
Calemma. www
Gargiulo Inlaid. www
Biagio Barile. www