Business Incentive and Innovation
Locations on the Neapolitan Riviera that inspired creative and strategic thinkers, such as Goethe, Byron, Liszt, Mendelssohn, Wagner, Caravaggio, Dickens, Churchill, Picasso, Warhol, Walton, Garbo and Vidal, offer a perfect environment for rewarding success. Friends of Sorrento offers corporate incentive itineraries in the very same locations, with surroundings that accommodate both formal meetings and periods of relaxation.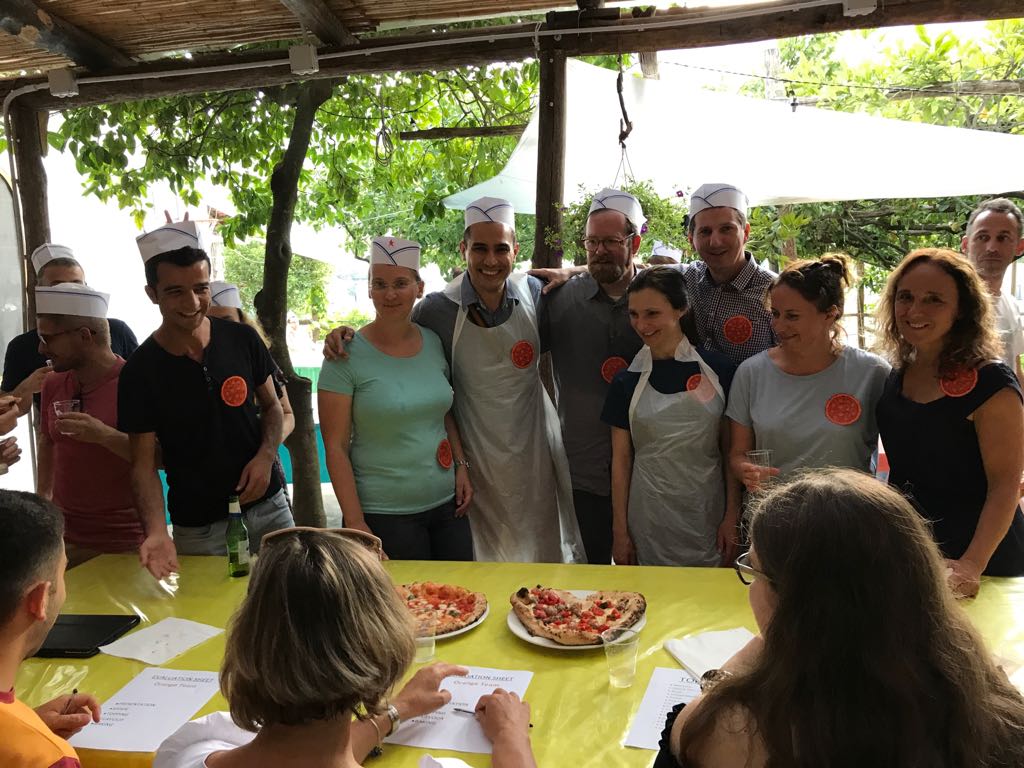 Appropriate venues and meeting rooms with a full complement of presentation and communication facilities can be organised together with formal and informal meal settings, including Gala dinners. Team building events could include crewing a yacht along the Amalfi coast, an orientation trek along the Paths of the Gods, cooking a traditional meal for appraisal by a master chef, producing a 60 second video to promote a local landmark via the internet.
We offer companies complete support for customised incentive and team building programmes on the Amalfi coast with offices in the UK and Sorrento.
For an informal discussion please telephone
+44 (0) 1446 771220
Examples
Customised itineraries for clients.


The client required an event that would provide an opportunity for 46 conference participants from five different countries to get to know each other in an informal environment. From four proposals submitted the Pizza making competition was selected. View programme
---

This 5 day company visit was organised for a group of 14 to include accommodation and a tailor-made itinerary of tours and activities. The programme ended with a sea front Gala dinner overlooking the Bay of Naples. View programme