What to do on the Amalfi Coast when the sun goes down?
For live music and the perfect G&T, local wine with a majestic view or hitting the dancefloor Italian-style: read up on our favourite nightlife spots along the peninsula.
Sorrento
The Filou Club is set between the ancient walls of Sorrento on Via Santa Maria della Pietà, near Piazza Tasso. The Filou is renowned for its live music, with a busy line-up of singers, pianists and DJs.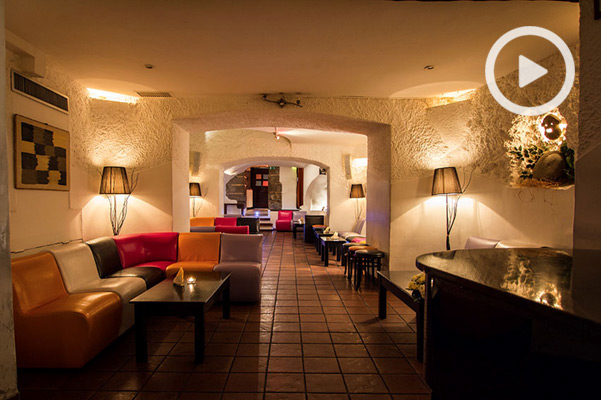 Take a seat and make your way through their comprehensive cocktail menu: start with a Contemporary Classic (Bellini, Mai Tai, Moscow Mule), move on to the Fashionables (Frozen Daiquiri, Caipirinha, Zombie) and finish up with an Unforgettable (Gin Fizz, Sidecar, Old Fashioned).
Open daily from 10pm, closed Wednesdays. Website
---
For the real Italian nightclub experience, check out The Fauno Notte Club on Piazza Tasso. Attracting mainly twentysomethings, the Fauno sports a lively bar with DJs spinning the latest chart remixes, house and techno.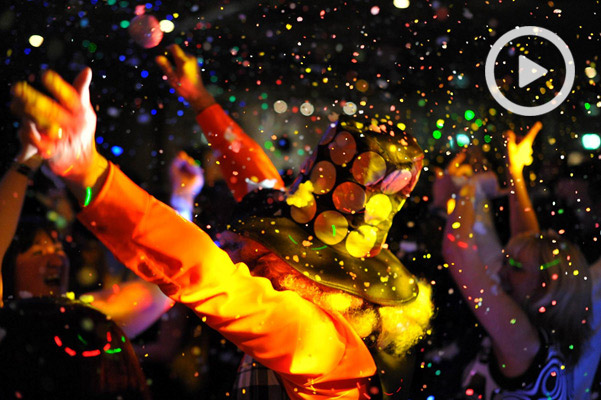 Their calendar is sprinkled with theme nights where the crowd throws shapes in fluorescent paint and glow-in-the-dark accessories.
Open most nights, 11pm – 3am. Facebook
---
Positano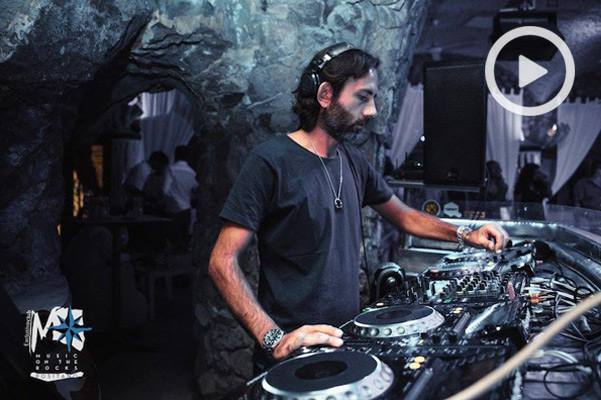 Music On The Rocks, opened in 1972. Carved out of the bare rock and directly accessible from the Spiaggia Grande, this one-of-a-kind club has lured famous visitors ashore including Justin Timberlake, Mariah Carey, Denzel Washington and Lenny Kravitz.
Website.
For events listings facebook.
---
Praiano
In 1962, prima ballerina Margot Fonteyn asked nightclub owner Luca Milano to throw her a party in his brand new venue. And so the Africana Famous Club was christened.
This utterly unique social spot—which hosts everything from burlesque shows to sit-down dinners to live DJ sets—looks like a set built for Pirates of the Caribbean.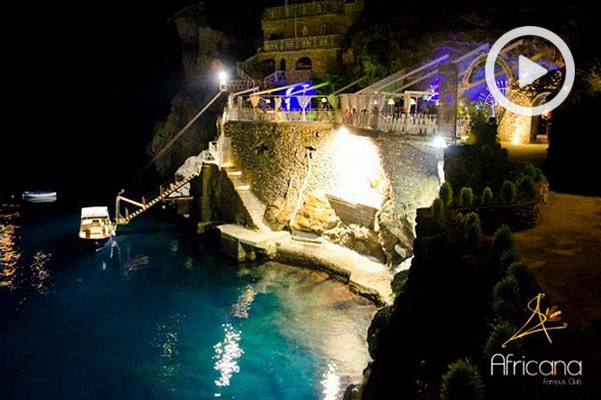 The Africana operates a shuttle boat to and from Positano, Amalfi or Maiori, which will take you right up to the lagoon-like entrance.
Lounge and America Bar open daily from 8pm.
Check website for special event times.
---
Capri
We'll be taking a separate look at the top clubs including Number Two, Qube Cafe, Vv Club and Taverna Anema e Core. With nightlife taking place after the last ferry, you need to be staying on the island or hire a water taxi.
---
Other venues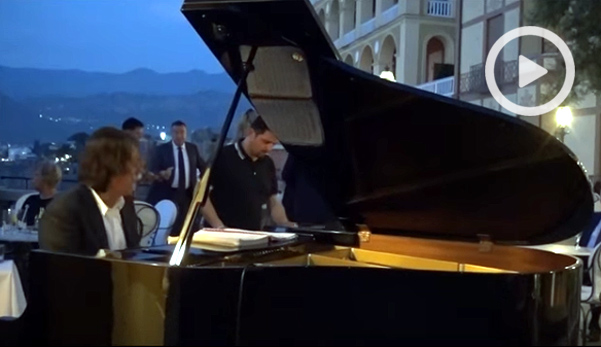 Many hotels and other venues offer classical and jazz concerts in beautiful settings throughout the year. Keep track of these on our events page.