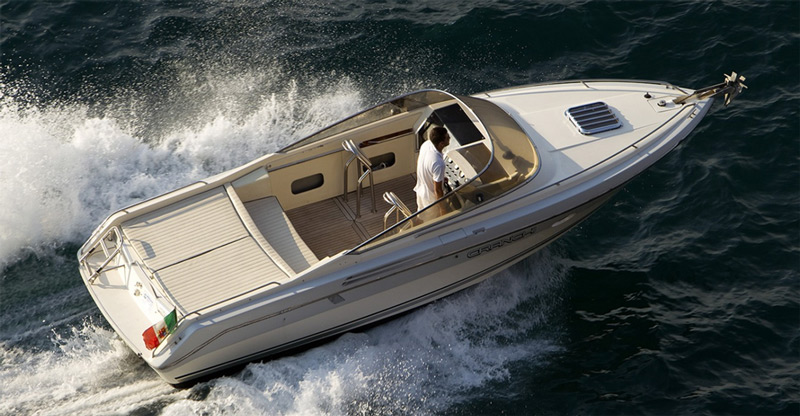 Here's a nautical idea for your vacation.
Take a boat for lunch at Maria Grazia's restaurant on the beach of Marina del Cantone. Not just lunch but their infamous dish of spaghetti and zucchini.
On the way you will cruise along the coastline of Massa Lubrense and sail around Punta Campanella at the extreme tip of the Sorrento Peninsula. After taking in the scenery and keeping cool by swimming in the crystal clear waters you step ashore at Marina del Cantone to the welcoming entrance of Maria Grazia. There's no rush, take your time to savour the dish, the wine and the surroundings before sailing off to Positano.
Suggest you book a table in advance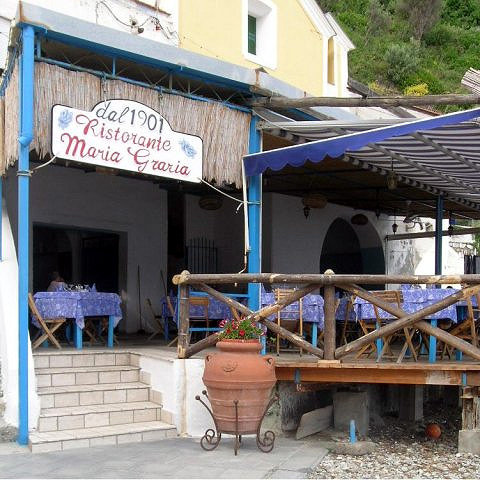 Relax, take in the sun as you follow the shoreline round to the magical setting of Positano waiting like an old friend with outstretched arms to welcome you in. Once ashore soak up the atmosphere, browse the boutiques, sip wine at beach cafes and be amazed by the multicoloured buildings perched above you.
It will be difficult to leave but on the return journey you will be rewarded by the natural beauty of this unique location as you sail close to Li Galli, home of the legendary Siren, and the cathedral like Faraglioni rocks next to Capri. Back on dry land you can start planning your next voyage to the islands of Capri, Ischia and Procida.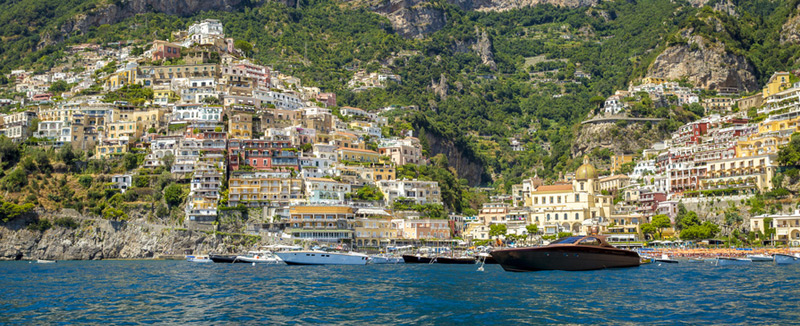 "But I've never sailed a boat", I hear some of you say. The solution is simple, take a stroll to Sorrento's harbour where you will find the small unassuming office of Nautica Sic Sic. Small but overflowing with 30 years experience of sailing the waters of the Bay of Naples and the Amalfi coast.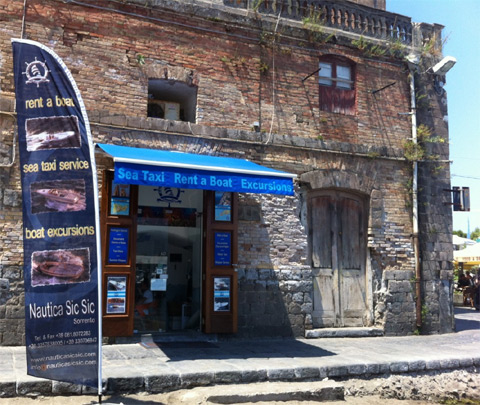 A warm welcome awaits from Capt. Maurizio and his crew who will be pleased to offer advice and proposals for sailing to your dream location. Here's their website.
Next stop is Paul & Shark on Corso Italia for that yachting polo shirt.
Friends of Sorrento offers advice and assistance in arranging private boat trips as well as a choice of boat tours for small groups (12 max) along the Amalfi coast and around the islands of Capri, Ischia and Procida. These provide opportunities to go ashore and for swimming and snorkelling. Full details here.
---