Window shopping – Sorrento Style
Corso Italia, the main street through Sorrento, has a wonderful selection of shops selling international and Italian designer labels reflecting the country's reputation for fashion. In addition there are hand made sandals, beautiful ceramics, wood inlay products of all descriptions and stylish home furnishings and utensils. Visiting fashionistas will be even more delighted with opening hours of around 09.30 to 13.00 and 16.00 – 22.00 making an evening 'passeggiata' even more appealing.
Autori Capresi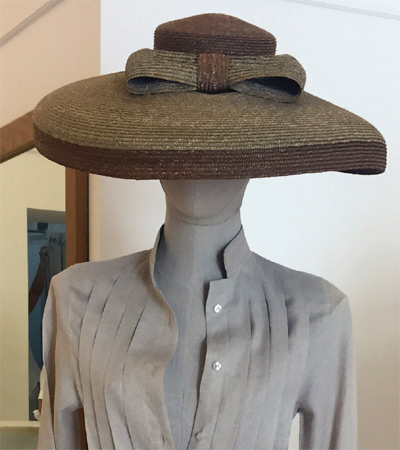 A wonderful selection of exquisite and unique hand crafted clothing using the purest and lightest linen. The owner, Antonio Truppa, and his family are passionate about their linen and the production of high quality customised clothes and accessories.
Sorrento: Via P. R. Giuliani 21
Capri: Via Fuorlovado 5
See feature
---
Sandali Siniscalchi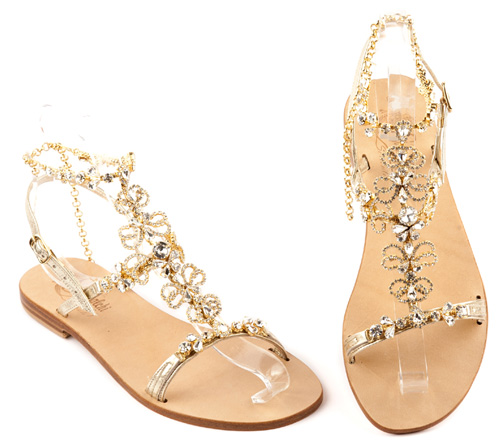 Established in the 1950's Sandali Siniscalchi produces customised handmade sandals including 'Swarovski Elements'. A wonderful fashion souvenir that not only makes you look and feel good but takes you back to Sorrento everytime you slip them on. Browse their website ready for your visit and if you can't wait buy them online.
83 Via San Cesareo & 203 Corso Italia
Meet the sandal makers
---
Balleri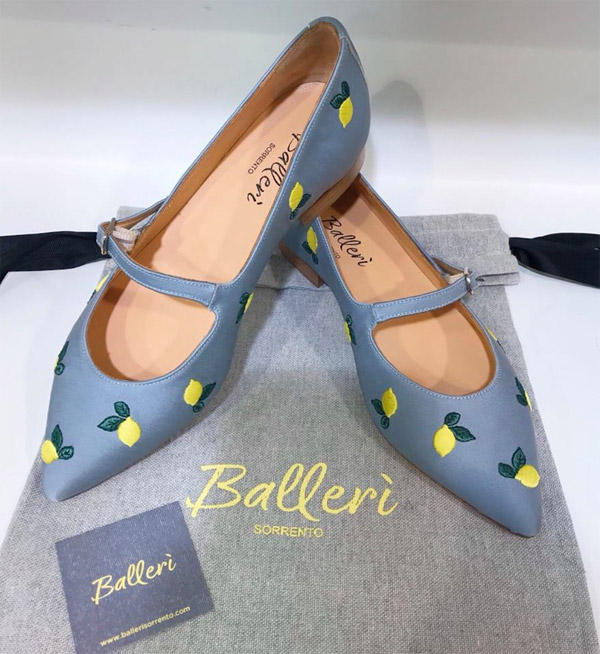 A more recent addition to Corso Italia is the Balleri Boutique with a collection of woman ballerinas and slippers with designs based on imagery and traditions of the region.
Sorrento: Corso Italia 187
Capri: Piazzetta Cerio 7
See feature
---
Carmela Celentano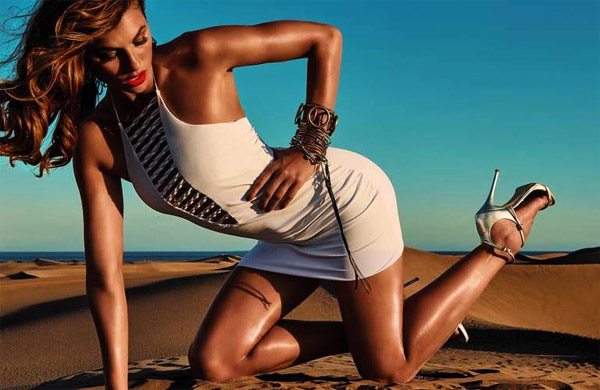 For over fifty years Carmela Celentano has been recognised as the benchmark for the latest fashions in clothing in Sorrento for all seasons. A carefully selected range of designer labels and brands cater for discerning clientele.
4-6 Via P.R.Giuliani. Opposite the Cathedral
Website
---
Marcello Aversa Studio d'Arte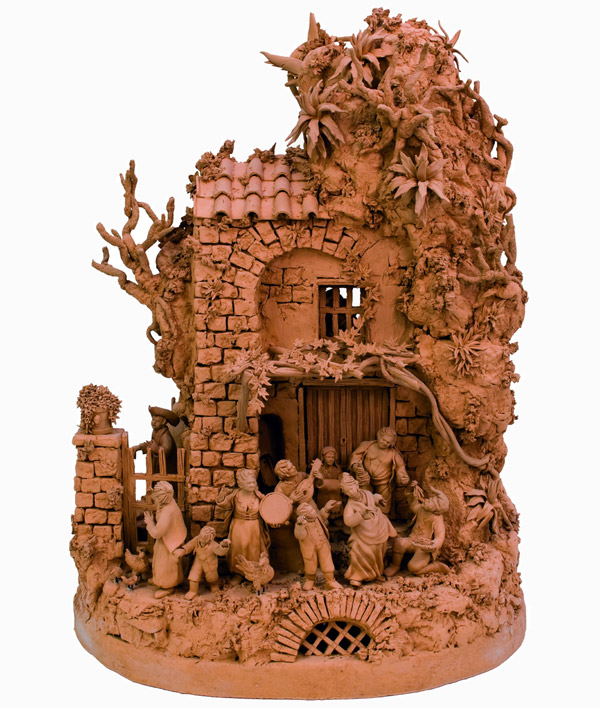 Marcello Aversa's creations in clay are incredible examples of patience and devotion and have to be seen to fully appreciate the intricate details. His workshop also acts as a 'cultural gift shop' offering original works of art from a range of artists. His facebook page includes many examples.
3 Via Sersale
Facebook
---
Acanfora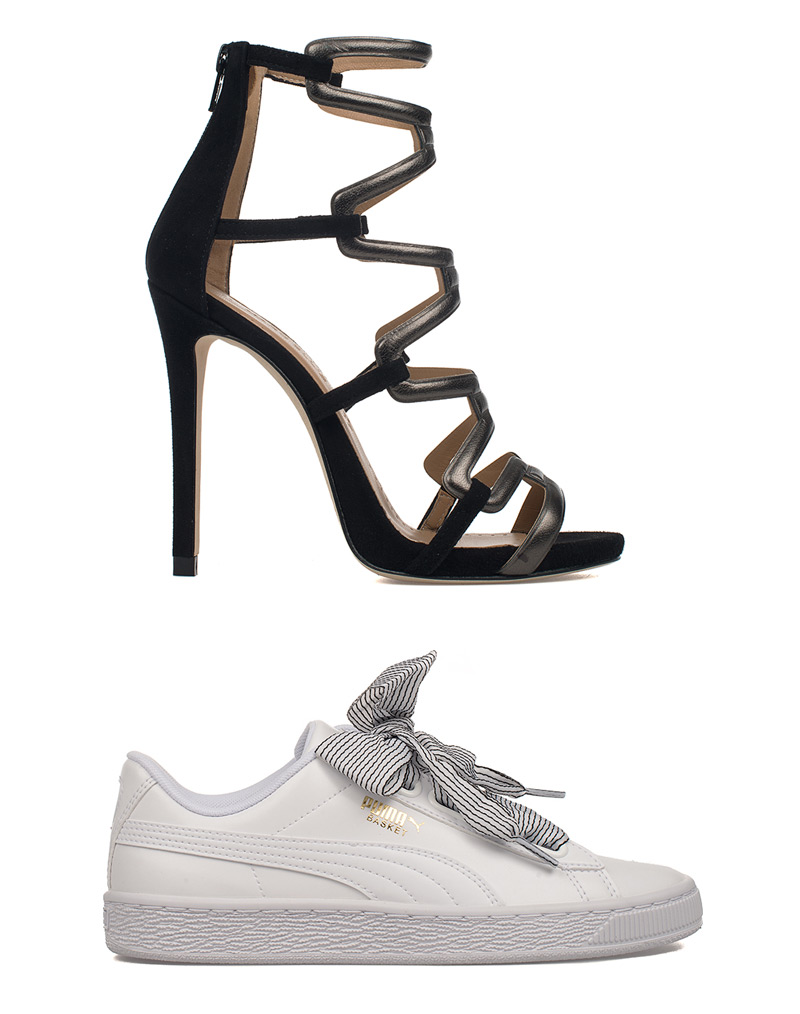 Whatever your mood, whatever the occasion, Acanfora will understand and offer solutions to match from three stores in the heart of Sorrento. On display are heeled suede sandals by Marc Ellis and leather sneakers by Puma
Acanfora Donna: 151 Corso Italia
Acanfora Uomo: 28 Piazza Torquato Tasso
Acanfora Outlet: 3 Via Santa della Pieta
---
Bimonte Sorrento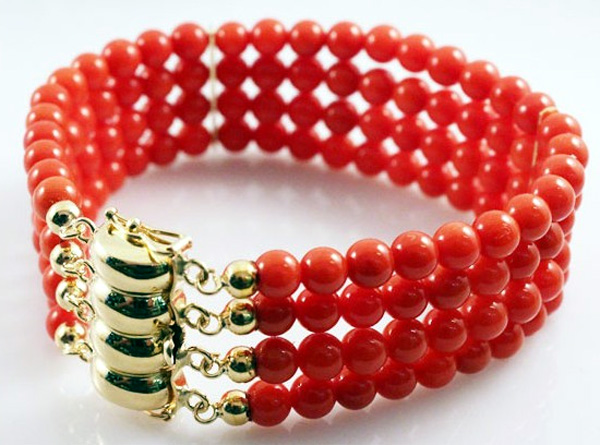 "The Amalfi Coast" Coral Bracelet, designed and created by Bimonte Sorrento with first quality red Italian coral stone and solid gold 18 ct clasp. Just one example from their unique range of hand carved cameos and coral Jewellery.
62 Via P.R. Giuliani
Online store
---
Nuvola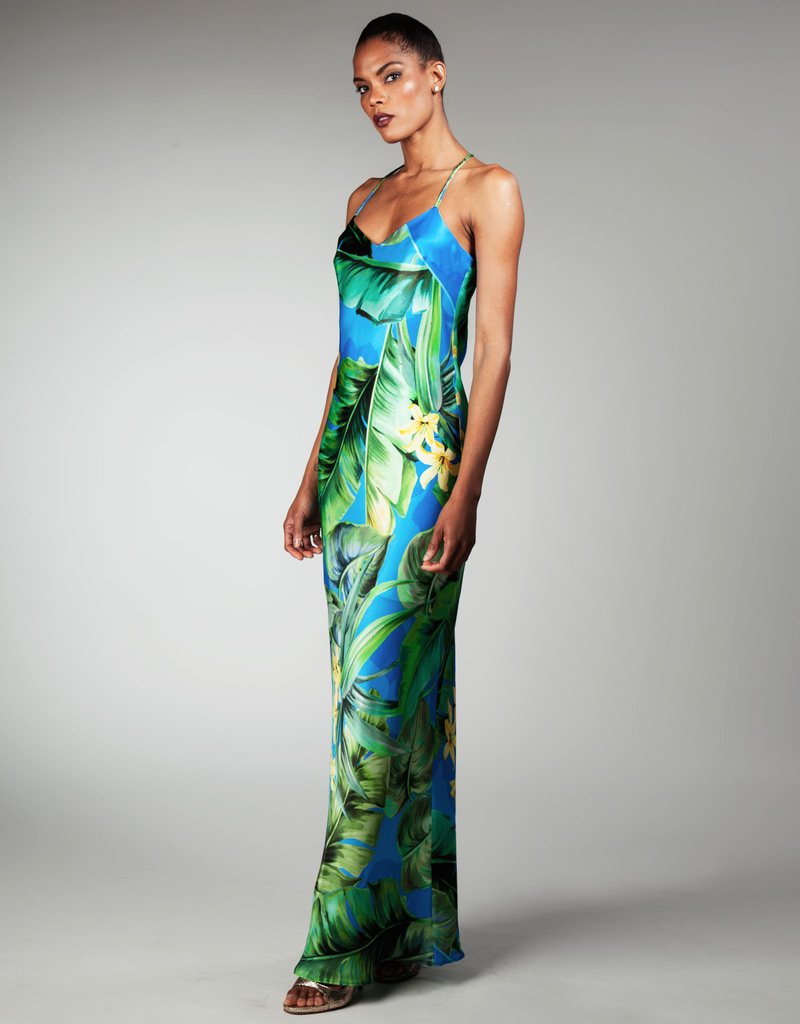 Short notice for aperitifs on the terrace at the Excelsior Vittoria or a concert at the Correale? Try this turquoise jungle print silk gown from Nuvola.
76 Corso Italia
Online store
---
Paul & Shark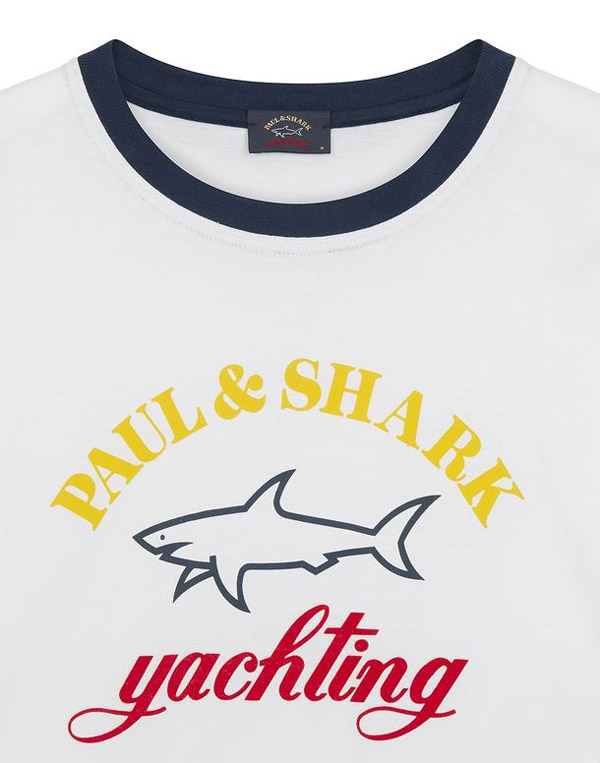 If you're beginning feeling a little nautical or just getting into the holiday spirit then
Paul & Shark will have just the number for you to look the part.
96 Corso Italia
Online store
---
Corso Italia – Manifattura Partenopea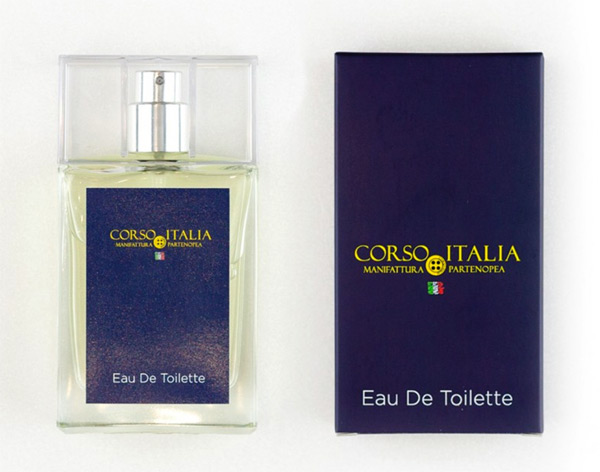 A wide range of menswear and accessories from Corso Italia – Manifattura Partenopea together with an Eau Du Toilette as a reminder of your visit until the next time.
169 Corso Italia (opposite the Excelsior Vittoria Hotel entrance)
Online store
---
The Gargiulo & Jannuzzi Store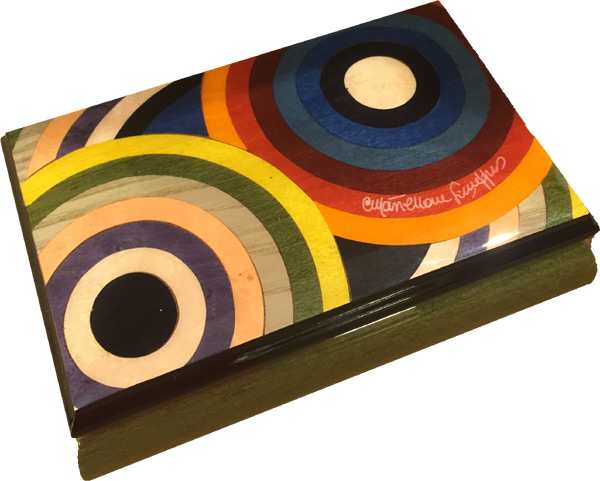 Superb examples of inlaid products to satisfy the creative imagination of any interior designer. These include exquisite decorative boxes and larger statement pieces, all blending traditional workmanship with contemporary tastes. View feature.
Piazza Tasso (Behind the Fauno Bar)
Website
---
Corso Italia – Sorrento's 'high street'
We have listed some of the main stores below and more specialist and local shops can be found in the lanes adjacent to Corso Italia.
Acanfora | Aponte | Autori Capresi | Balleri | Benetton | Carmela Celentano | Emporio Armani | Esprit | Adario Fiorentino | Fiore Fashion | Harmont & Blaine | Januzzi Store | Kalu | La Dolce Vita Moda | Marella | Max & Co | Max Mara | Nec Moda | Nuvola | Patrizia Pepe | Paul & Shark | Sandali Siniscalchi | Yamamay
---
Outside Sorrento
In addition to Sorrento's Corso Italia, Capri has exclusive designer shops for which it is world famous. Positano's narrow lanes also has a reputation for its fashion boutiques. Naples of course is an essential location for fashionistas and lovers of 'Italian style' and needs a full day.
Finally, there is the elegant La Reggia Designer Outlet just 20 minutes north of Naples which hosts a large selection of fashion designer labels and branded products.
Five Days Shopping Holiday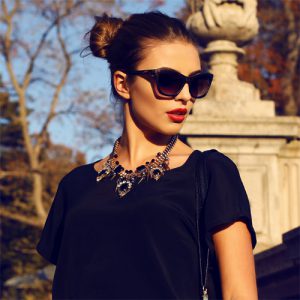 A unique opportunity for a group of friends to explore Sorrento's own range of shops, the boutiques in Positano, exclusive …