Let me invite you for a sunset dinner in the picturesque harbour of the Marina Grande. Make your way to the Piazza della Vittoria, at the rear of the Tramomtano Hotel, and with the Bellevue Syrene on your right follow the cobbled lane. This will guide you through hidden villas and secret gardens, down well trodden steps and under an archway which opens to a magnificent vista of the harbour.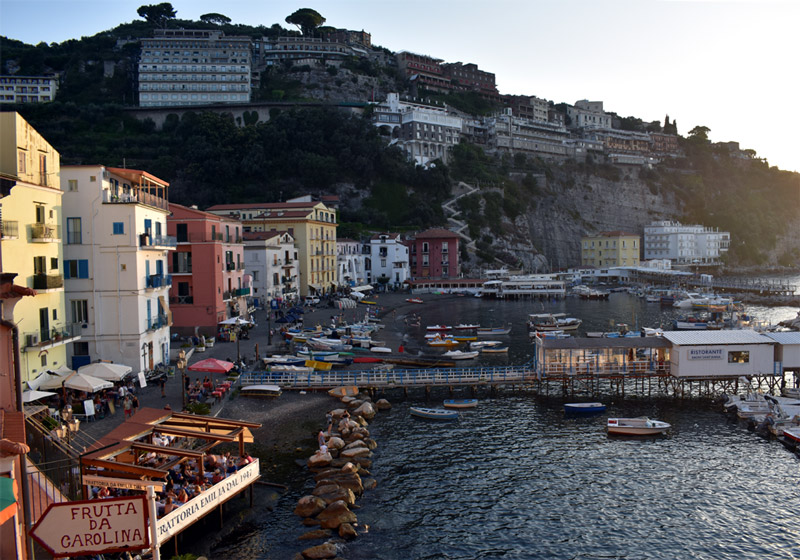 In the next hour or so tables will start to fill every available space in and around each restaurant along the water's edge. Dishes of grilled sardines, plump prawns, fish of the day, crab, lobster ….. will be whisked across the road from kitchen to outside tables. On this occasion we'll have to ignore the temptation of the long established Trattoria da Emilia and the more recent Soul & Fish restaurant, at least until lunch tomorrow.
Because this evening we are dining at Delfino's, right on the other side of the harbour, past the children paddling on the beach, the illuminated church and the lady making traditional lace products. From here you can enjoy uninterrupted views of the sunset with the relaxing sound of waves splashing under the boardwalk. The atmosphere is a little quieter with enough table space to allow some privacy for those 'special' occasions.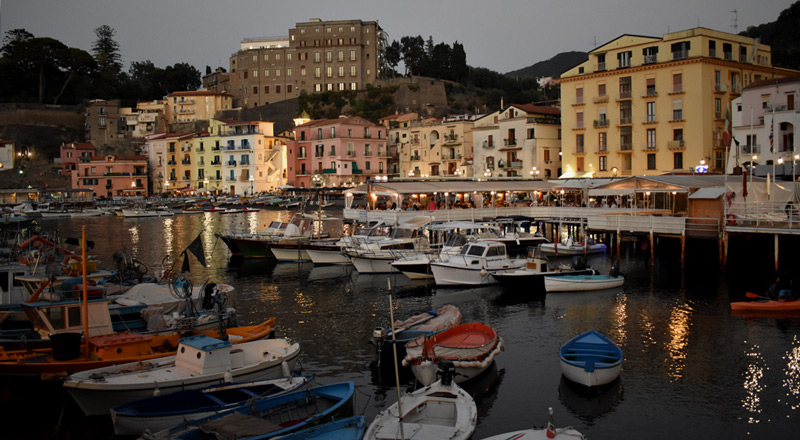 On one side is the fishing harbour and on the other, the bay of Naples with Vesuvius skirted by the lights of Naples just out of the picture on the right. The scene is set, so lets order aperitifs to toast the sunset while we wait for the highlight of the evening, the meal. I'm going for one of Delfino's specials, Risotto with mussels, clams, squid, octopus and scampi, or perhaps Pasta with clams, zuccine and peeled shrimps, but those Dumplings with smoked cheese and peeled shrimps look tempting ……..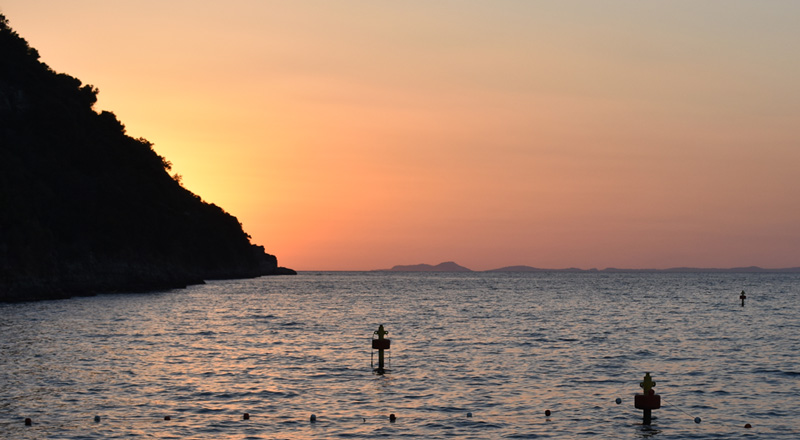 Its popularity with the locals and visitors throughout the year says enough about the food and service which are under the constant supervision of the family owners Andrea, Luisa and Roberto (the quiet one). Nothing more to add except it is advisable to book in advance for an outside table. Buon appetito!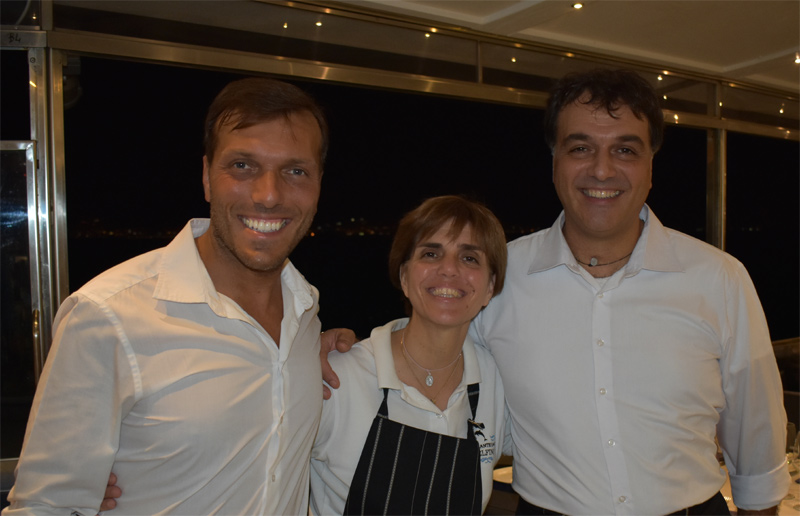 Restaurant Bagni Delfino
Marina Grande, Sorrento
tel: 081 878 2038
---