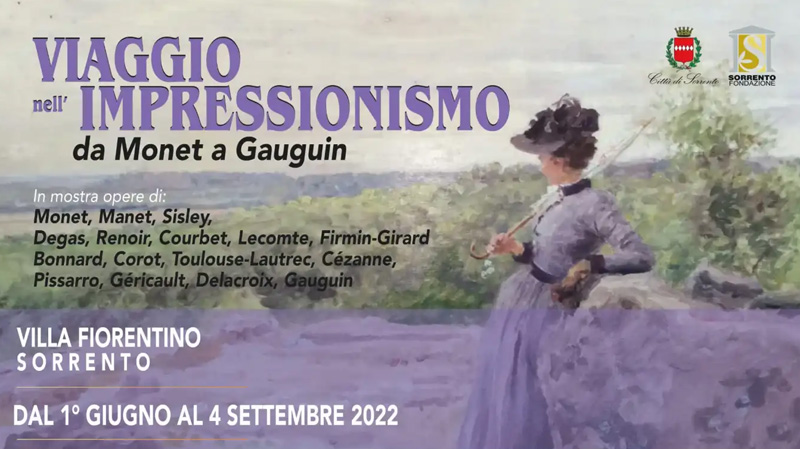 (June 1 to Sept 4)
Journey into Impressionism, from Monet to Gauguin
A wonderful opportunity to admire artists, such as Monet, Manet, Sisley, Degas, Renoir, Van Gogh, Courbet, Bonnard, Corot, Toulouse-Lautrec, Cézanne, Pissarro, Gericault, Delacroix, Gauguin and many others.
An exhibition dedicated to the artistic movement born in France at the end of the 19th century. With 130 artworks, including watercolours, etchings, oils on canvas, inks on paper, photo-aquatints, woodcuts, lithographs, books, some unpublished from private collections.
Tickets cost € 10 and, in addition to "Journey into Impressionism" exhibition, it's possible to see the photographic exhibitions about Sophia Loren and The Sirens Caves (by Raffaele Celentano) and the permanent exhibition of Carillons.
Opening times: 10:00 to 21:00
For more details click here.