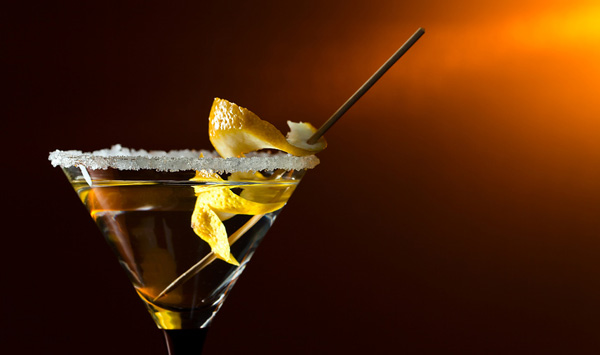 Sorrento in a glass
If you've ever been to Sorrento, you'll probably be acquainted (or well acquainted) with limoncello. Made from the rind of lemons grown in and around Sorrento, it's refreshing and good for digestion, particularly ice-cold after a hearty pasta. Many locals and restaurants make their own, each proclaiming their recipe to be the best; to have that extra special "something".
On recent travels, two local limoncellos made a lasting impression on our palate: one deliciously potent recipe from Ristorante O'Parrucchiano on the Corso Italia, the other from Antico Borgo restaurant in Pontone, with a hint of tangerine.
Below, we've featured some of the best cocktail recipes using limoncello and limoncello crème (a lighter, lemon-infused cream liqueur) from Sorrento's main producers: Gioia Luisa, Villa Massa and Piemme.
Why not recapture those holiday memories by serving some at your next get-together? The Italian Eggnog Martini or Frostbite Warmer will be sure to add a little Italian warmth to the winter season.
And if you're shopping for a discerning Italophile, yourself included of course, you can order a range of limoncellos online directly from the producers. Just follow the links below.
Italian Eggnog Martini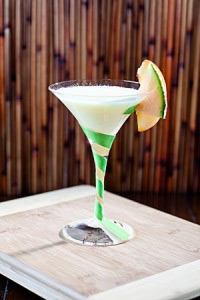 Ingredients
1 oz Vanilla vodka
1 oz of Curry Love
2 oz Gioia Limoncello Crème
½ oz triple sec
Ice
Instructions
Pour all ingredients into shaker, shake and pour into chilled martini glass. Garnish with nutmeg or cinnamon.
Recipe from Gioia Luisa
---
Frostbite Warmer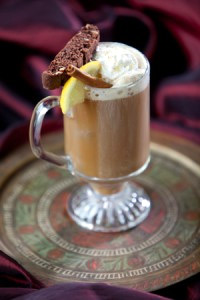 Ingredients
2 oz Limoncello Crème
1 oz Prunier Liqueur d' Orange
1 oz Prunier V.S.O.P. Cognac
8 oz Black Coffee
Instructions
Pour coffee then add remaining liqueurs. Garnish with whip cream, biscotti and cinnamon stick. Guaranteed to warm even the coldest of toes!
Recipe from Gioia Luisa
---
Cold Storm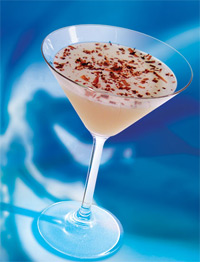 Ingredients
3 cl Villa Massa Limoncello
2 cl Vodka
1 cl Grand Marnier
1 cl Villa massa Limoncello cream
Instructions
Prepare all the ingredients in a shaker and serve in a cocktail glass.
Recipe from Villa Massa
---
Bagpipe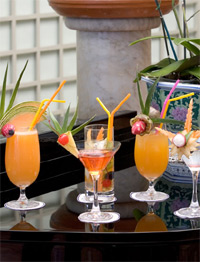 Ingredients
½ oz. Villa Massa Limoncello
1 oz. Scotch Whiskey
½ oz. Drambuie Liqueur
Instructions
Pour into old fashioned glass over ice.
Add a twist of orange peel.
Recipe from Villa Massa
---
Ulterior Motive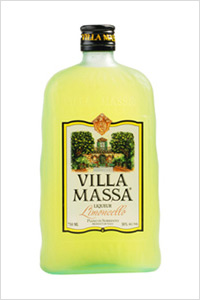 Ingredients
¾ oz. Villa Massa Limoncello
2 oz. Gin
Instructions
Pour ingredients into chilled shaker. Shake and strain.
Garnish with a lemon twist.
Recipe from Villa Massa
---
Limoncello producers
Here are website links to three of the main limoncello producers based in Sorrento which provide information, images and videos about the cultivation and manufacturing process as well as online stores.