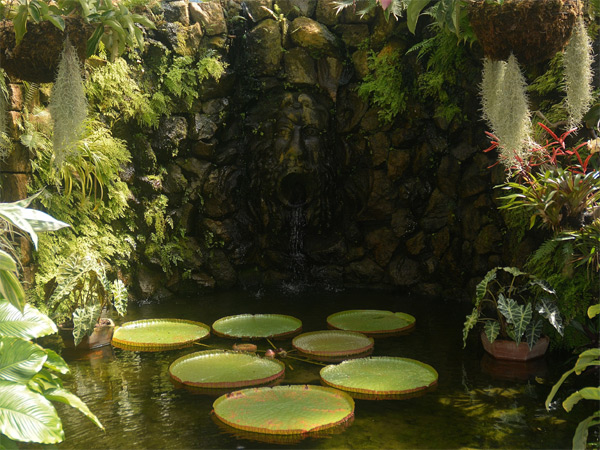 Gardens
Sorrento's streets are full of trees dripping with oranges and lemons, tall palms rise above buildings and provide shade for the piazzas. Bougainvillea cascades everywhere and each piece of spare ground seems to support an olive or lemon grove. Flower pots are found at entrances, balconies, rooftops and courtyards and all these add colour to an already colourful town.
For visitors with a love of plants and gardens there are also parks and public gardens including the following:
Capodimonte Park, Botanical Gardens and the Virgilian Park located in or near Naples.
The Royal Palace and Gardens of Caserta (The Italian Versailles) north of Naples.
La Mortella Gardens (home of the late composer Sir William Walton) on Ischia.
The gardens of the Villa Cimbrone and Villa Rufolo, both in Ravello.
The Garden of Ninfa in Latina which was featured on BBC's Monty Don's Italian Gardens.
There is also an abundance of flora and fauna in and around Sorrento, including rare wild orchids on the island of Capri. The websites produced by of Giovanni Visetti are highly recommended for detailed information and examples.
www.meditflora.com Provides information and photographs of wild Mediterranean flora of the Amalfi Coast, Sorrento Peninsula, Monti Lattari and Capri.
www.capriorchids.com An introduction to the wild orchids of the Amalfi Coast, Sorrento Peninsula and Capri.
Sorrento and Gardens 8 day holiday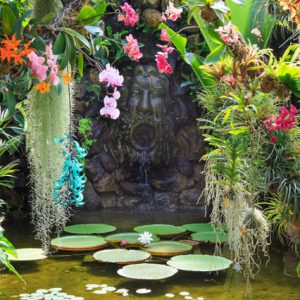 Sorrento's streets are full of trees dripping with oranges and lemons, tall palms rise above buildings and provide shade for …