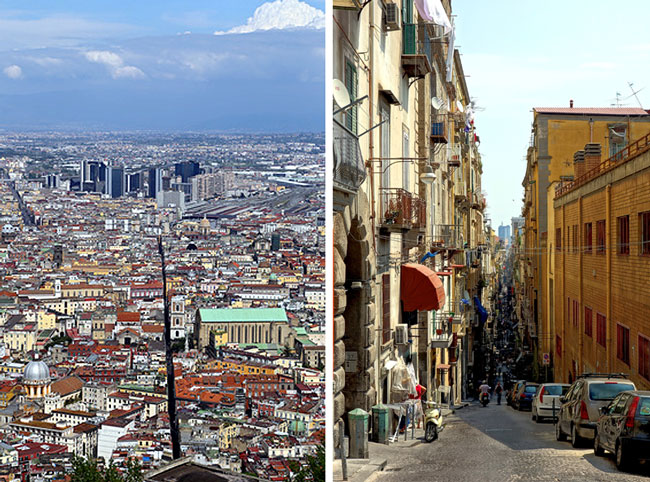 The Heart of Naples
A wonderful introduction to the fabric and daily life of this exciting and vibrant city. Start with a visit to the Archaeological Museum before meeting your guide for a walk through the streets of Napoli to experience 'daily life' and a chance to see the incredible architecture and sculptures. For example, the Veiled Christ by Giuseppe Sanmartino in Sansevero Chapel which is one of the most famous and impressive works of art in the world.
After an authentic Neapolitan pizza you have free time to shop or visit other landmarks such as the San Carlo Opera House which offers tours. Before meeting you driver finish the day with a coffee at the famous Gran Caffè Gambrinus. The itinerary can be as flexible as you wish and include other attractions such as the Capodimonte Museum which is southern Italy's largest and richest art gallery.
The photographs show the Spaccanapoli (Literal meaning: Naples splitter) which is the straight and narrow main street that traverses the old, historic centre of the city.
Further details and cost on request
Spaccanapoli street scene (on right). Creative commons photo by Velvet.