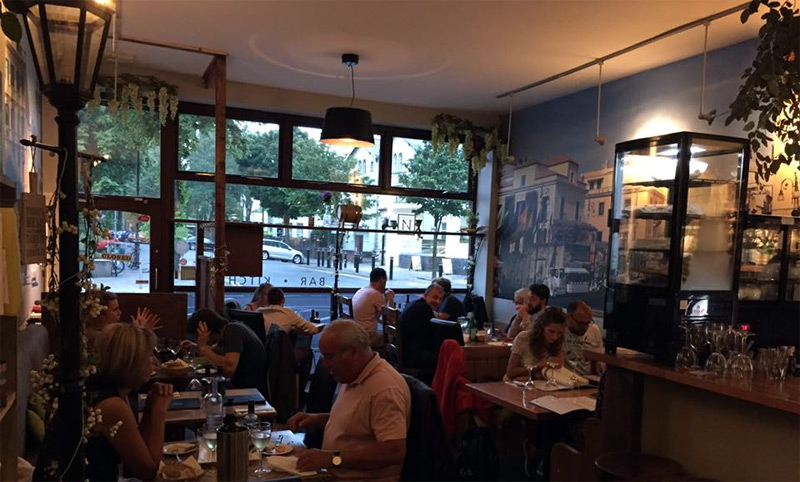 Sorrento at home and away
If you live near Cardiff and would like to sample authentic Sorrento dishes before you visit, or to reminisce a recent holiday, then book a table at I Giardini Di Sorrento.
The owner, Massimo, has managed to recreate a corner of his home town with wall photos and traditional interior design. Add to this Italian chatter from staff and customers and you could be excused for thinking you were on Sorrento's main square, Piazza Tasso.
Freshly made pasta and bread are lovingly prepared in-house by Chef Gianni and his dedicated team, nearly all of whom are from Sorrento and the surrounding villages. Wherever possible, produce is sourced from Sorrento especially olive oil and the infamous limoncello.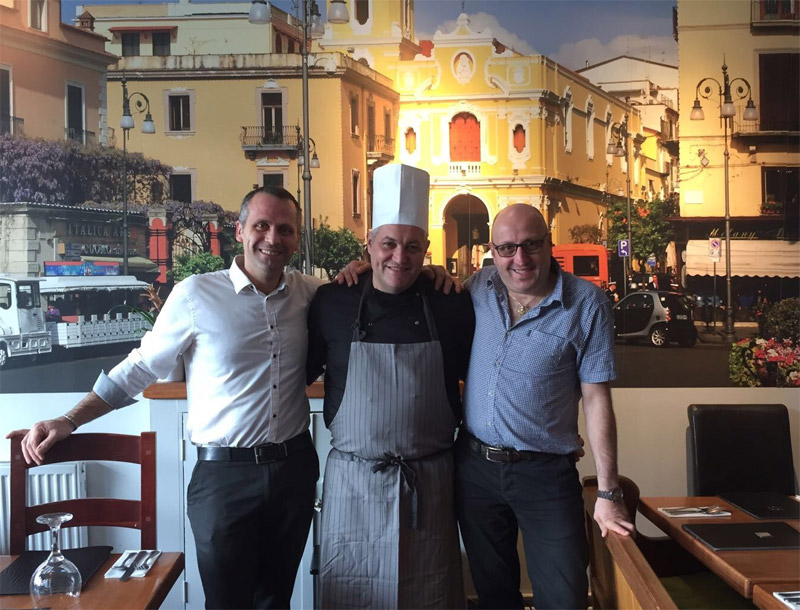 A Sorrento welcome from Michele, Gianni and Massimo
A good selection of regional wines together with Massimo's knowledge provide a perfect introduction to what suits your meal today or when you are in Sorrento. By the way, if you have never tasted Limoncello, now is your chance.
There is a passion not only for preparing true Italian dishes but also for the traditional cooking of their beloved Sorrento. You can sense the pride as well as the flavours, a restaurant worthy of its name.
Mangiamo e andiamo!
Here's an idea for a night in. Order a dish from Massimo (yes they arrange local deliveries) and while you look through your holiday photos of Sorrento, or book a visit online, you can savour its cuisine.

For a wonderful selection of appetising photos visit their facebook gallery.
Current menus can be viewed on their website and when you book don't forget to mention that you are a Friend of Sorrento.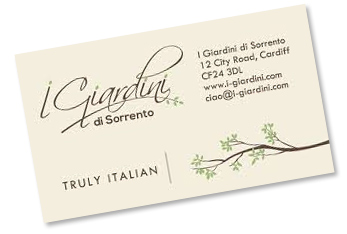 I Giardini di Sorrento
Cardiff
www.i-giardini.com