Exclusive luxury vacations
Friends of Sorrento offers carefully selected hotels with itineraries tailored to meet your personal preferences to ensure a vacation that provides a perfect balance of activity and relaxation. Our tailor made vacations include accommodation, transfers, customised itineraries and personal advisors based in Sorrento.
From the moment our driver welcomes you in Naples the taste of Sorrento lifestyle begins. Refreshing champagne dissolves any remnants of travel fatigue and the pool or spa prepares the mind and body ready for journey ahead.
Sunbathing on a speedboat as it skims towards Capri, swimming or snorkelling from an open boat as it stops off at Positano and Amalfi, exploring Pompeii at night, listening to an outdoor concert in Ravello or an opera in Naples. Cocktails on the terrace with the bay of Naples and Vesuvius as a backcloth, Michelin cuisine in lemon groves or traditional Sorrentine dishes overlooking the harbour. Getting the picture?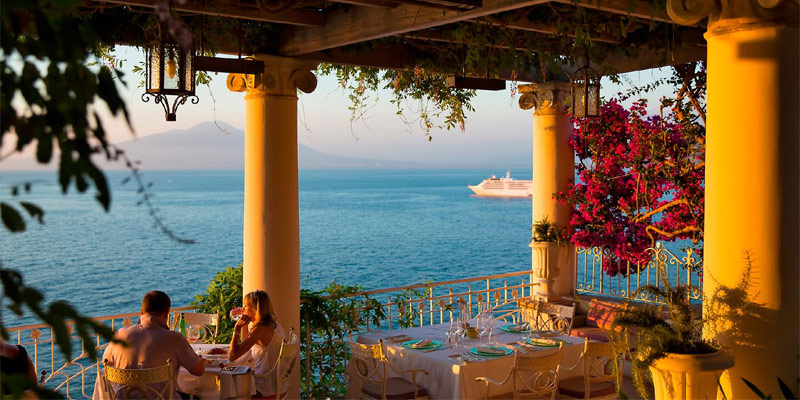 Friends of Sorrento has a close working relationship with many of the hotels, which has developed through personal contact with owners and managers over several years. We offer a carefully selected choice of traditional, contemporary, and boutique hotels that will cater for clients seeking a particular location, atmosphere and facilities. View our latest exclusive offers and get in touch.