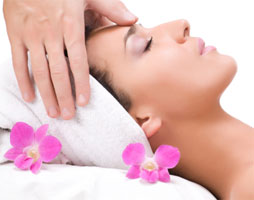 This successful blending of tradition and modern is further demonstrated with the most recent addition to the hotel's facilities, La Serra. This is the elegantly designed Holistic Center built in a converted greenhouse located amongst olive and orange trees, offering a range of the most sophisticated rituals and treatment.



Treatment suites have individual Jacuzzi baths, a private garden for relaxation and changing room. A double suite for couples offers privacy and comfort to experience and share the ultimate in pampering. To see the exterior and interior design features click here.



Guests can enjoy the pampering afforded to Roman emperors and senators, possibly on the very same spot.