Educational Visits
We offer a wide choice of excursion destinations and educational activities that can be arranged to suit a range of curriculum requirements. These could include History, The Classics, Geography, Art, Music, Travel and Tourism, Latin and Italian. In addition to the wide choice of locations listed below, the students can also enjoy less formal subject related activities such as 'treasure hunts', art classes, ice cream making demonstrations and tastings of local produce..
Teachers are provided with full UK based support to produce an itinerary that suits their visit objectives together with accommodation, transport and inspection visits. In addition to experienced and authorised guides provided for every tour, a representative from our Sorrento office is allocated to each visiting group to assist the organiser and answer any queries.
We feel this is an important aspect of our service and one that enables the organiser to concentrate on achieving the school's objectives and pupil aspirations and not be distracted by minor but sometimes time consuming issues. The representative will meet the organiser on arrival and be in touch on a daily basis.
The Sorrento based representative will also provide full support during pre inspection visits to ensure the organiser obtains the necessary information to satisfy the requirements of their school and LEA risk assessment and safety management systems and guidelines.
Choice of excursions and tours
Pompeii
Herculaneum
Vesuvius and the Observatory
Solfatara/Campi Flegrei volcanic area near Naples
Naples archaeological museum
Capodimonte museum in Naples
San Carlo opera house in Naples
Amalfi
Ravello
Paestum
Salerno
The Royal Palace at Caserta
The Abbey at Cassino
La Mortella gardens on Ischia
Axel Munthe museum on Capri
Tiberius Villa ruins on Capri
Rome
Choice of activities
Venues for orchestra and choir performances
Treasure Hunts with subject related content
Visit to Pasta or Mozzarella cheese making factory
Visit to Limoncello making factory
Ice-cream making demonstration and tasting
Cooking classes (limited numbers)
Organised light lunches in local trattorias
Art sessions in unique settings for sketching or water colour
Basic introduction to the Italian language
Tours of the local countryside
Tour of Sorrento's historic centre and museums
Visit to the Sorrento musical
Customised Educational Visits to the Bay of Naples
The following example of a four day trip to Sorrento organised on behalf of a school in the UK provides an indication of the services we offer.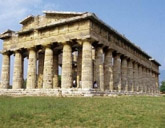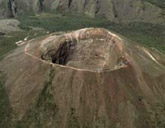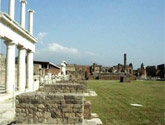 Bay of Naples Trip
This itinerary is cross curricular and aimed at students studying in the following areas: geography, travel and tourism, ancient history, music and art. It provides a rich "hands on" learning experience which could never be replicated in the classroom. They will experience life in an ancient Roman town, walk through Greek temples and see the islands of mythical legends, enjoy the regional culture and traditions, travel through diverse and beautiful landscapes including a visit to the world's most famous volcano!
Day One
Students are met on arrival at Naples airport and taken by air-conditioned coach to their hotel in Sorrento. Depending on flight times it may be possible to visit Sorrento's historic centre and its museum in the afternoon before returning to the hotel for an evening meal and relaxation before a very busy next day.
Day Two
After breakfast the coach drives to Pompeii for a guided tour of this world famous archaeological site to see how people lived in 79 AD at the time Mount Vesuvius erupted and engulfed Pompeii. After a light lunch at a typical trattoria, where the students can also try out some basic language skills, the trip continues to Vesuvius. Under supervision of a specialist guide, the students will walk up to a viewing area at the crater's edge. This vantage point will also provide panoramic views across the Bay of Naples towards Capri and Sorrento. Return to hotel for an evening meal before visiting Sorrento for a well earned ice-cream and shopping.
Day Three
A journey along the breathtaking Amalfi coast includes the historically important town of Amalfi and superb views of Il Galli rocks, where the mythological Sirens lived according to the legendary story of Odysseus. After a light lunch at a trattoria, the coach visits Paestum for a guided tour of the well preserved Greek temples and the museum. Return to hotel for evening meal before visiting the Sorrento Musical with its traditional Neapolitan songs, dances and folklore.
Day Four
After breakfast the students are taken by coach to Naples airport.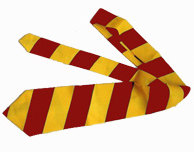 Proposals without commitment
We would be pleased to provide customised itineraries for your school's educational visits to Sorrento and the Bay of Naples. These would be based on your objectives regarding core curriculum subjects and pupil experiences.
To help maximise the number of pupils visiting and thereby achieve a more economically viable trip, we can organise separate group excursions during the visit. For example, a visit to Vesuvius and Solfatara for geography, the Naples Opera for music and Pompeii for history.
Our services include onsite presentation to teachers/parents, promotional brochures and pre-visits for risk assessments. For ease of identification during the visit we can provide 'hoodies' with the school logo. 24 hour support will also be provided from our Sorrento office throughout the visit.
For more details please telephone
+44 (0) 1446 771220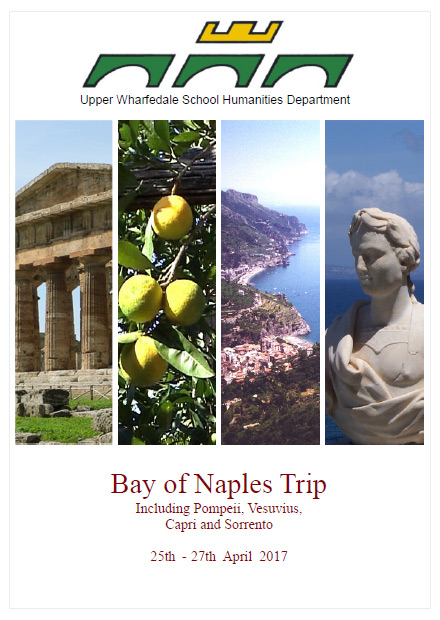 Promotional leaflet recently produced for a school trip in 2017. Reference contact can be supplied if required. View leaflet