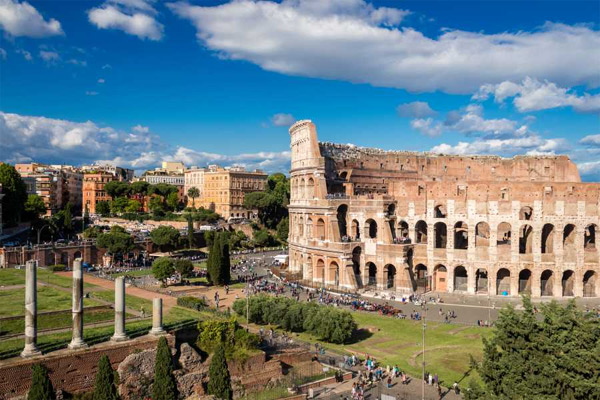 Rome Itinerary
After a 2.5 to 3 hour journey through the towns forming the Sorrentine peninsula and continuing along the State Road 145 "Sorrentina", we arrive in Rome the "Eternal City" and centre of the Catholic religion.
The tour leader will provide explanations about the city and the itinerary during the coach ride. Upon arrival you will be escorted on foot to St Peter's Square where you will have 3 hours free time to explore the Vatican museums, the Sistine Chapel, the Basilica, shops and stalls and to take lunch. This is followed by a coach ride to the Colosseum area where you have one hour of free time.
After the Colosseum we start the return journey which includes a well earned dinner around 6 – 7 pm, included in the cost.
Days available
Tuesday.
Pickup points and times
You will be advised of the most convenient pickup point for your accommodation
Approx 07.00 start and return late evening depending on the pickup point
Method of payment
After reservations have been confirmed payment can be made by credit card before the visit or in the Sorrento office itself, whichever is the more convenient.
To book a reservation please use our enquiry form or telephone:
+44 (0) 1446 771220
Optional extras paid on site.
Entrance fees to the Colosseum and other sites are not included.
Additional Notes
Early evening dinner is included in the price but not lunch.
Please note that for visits to churches it is absolutely forbidden to wear shorts and shorts skirts and you arms and shoulders must be covered.