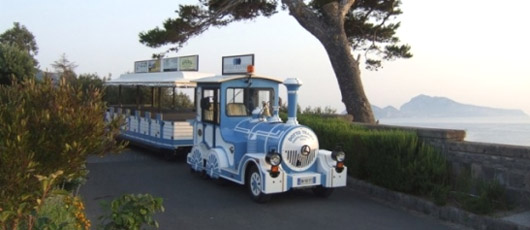 Country Tour Itinerary
A delightful excursion aboard a characteristic 'train' through the hills of St.Agata to the historic hamlets of Massa Lubrense. Enjoy the panoramic scenery of Capri and the two Bays and the opportunity to taste mozzarella, olive oil, limoncello and other local delicacies.
Days available
Every day of the week.
Pickup points and times
There is a shuttle service, if required, from Sorrento to the tour starting point at Sant 'Agata sui due Golfi at a cost of € 10.00 pp return
Approx 10.00 start.
Method of payment
After reservations have been confirmed payment can be made by credit card before the visit or in the Sorrento office itself, whichever is the more convenient.
To book a reservation please use our enquiry form or telephone
+44 (0) 1446 771220