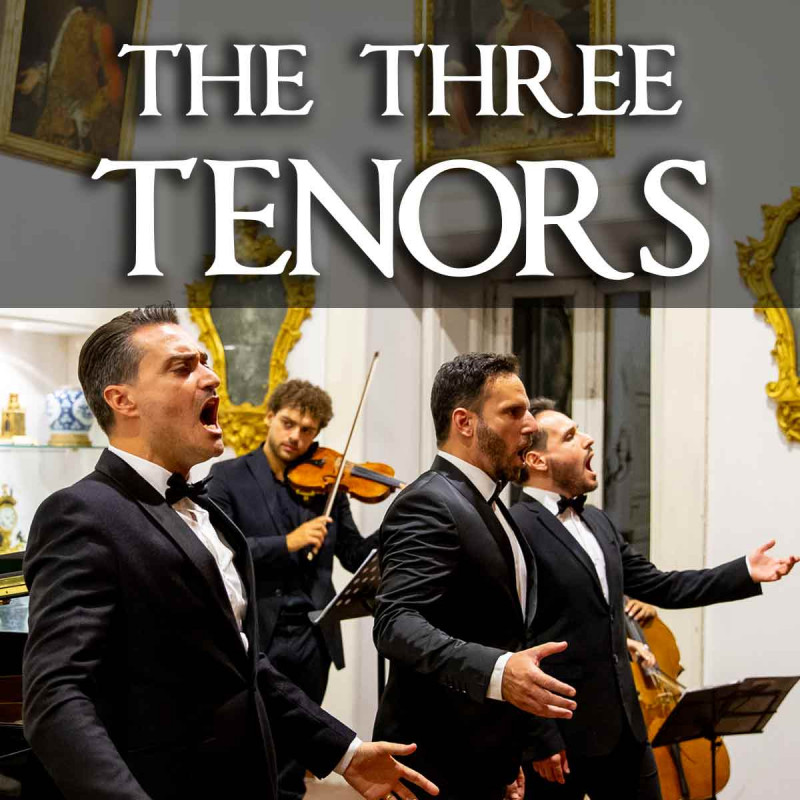 (April to August)
A wonderful opportunity to hear soprano and tenor voices singing some of the great Italian Opera and Neapolitan Songs in the beautiful Correale Museum. A true musical experience in unique surroundings.
The Three Tenors – Opera Arias, Naples and Songs
Inspired by the popular performance of L. Pavarotti, P. Domingo and J. Carreras, The Three Tenors – Opera arias, Naples and Songs is an unmissable voyage in the Italian songs history with the powerful male voices of The Three Tenors. A concert full of emotions, romanticism and funny moments.
From April 15 to August 30 – Monday and Thursday – Starts at 9.00 pm
Opportunity for pre-concert wine tasting for 5 euros in the garden from 8.00 pm
For more details and booking click here.