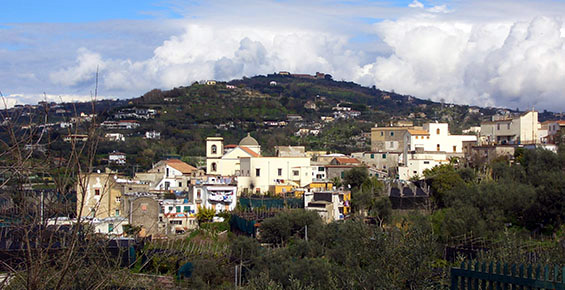 Flavours of Sorrento
A select gastronomic tour with visits to a family run farm to learn about the local production and traditional farming techniques of Schiazzano, a charming hamlet of the authentic commune of Massa Lubrense on the Sorrentine Peninsula.
Enjoy hands-on demonstrations and tastings of freshly made products including lemonade, extra virgin olive oil drizzled on homemade bread with provolone cheese, salami and wine. Experience the making of a Neapolitan pizza, followed by a reward of home made desserts, coffee and limoncello liqueur.
Please advise of any specific dietary at the time of booking.
Availability
Every day except Wed
Pickup points and times
Pick-up from Sorrento center
Approx 09.00 start and 13.00 return
Method of payment
After reservations have been confirmed payment can be made by credit card before the visit or in the Sorrento office itself, whichever is the more convenient.
To book a reservation please use our enquiry form or telephone
+44 (0) 1446 771220
Optional extras paid on site.
None
Additional Notes
Includes pickup from Sorrento center
Children from 5 – 12 years old: tbc
Children under 5 years: Free.
Comfortable shoes recommended.

Cooking Courses
We can offer a number of cooking classes available in and around Sorrento suitable for a beginner or the more experienced. Classes are available from one to several days and provide the expertise to help prepare some of the typical regional dishes of Sorrento and Campania.
Available: On request.
View cooking classes