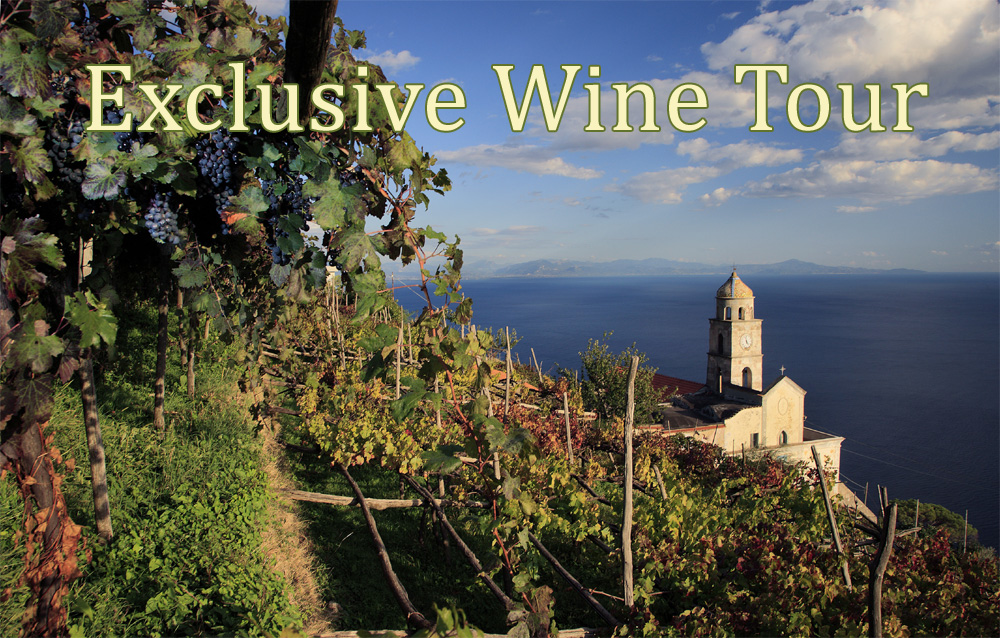 Wines of Campania
An exclusive opportunity to visit wineries in the Campania region to taste some of its most famous wines. From Sorrento you will experience vines on the slopes of Vesuvius, inland towards Avellino and the Apennine mountains and on terraces perched high above the Amalfi coast. Each location as unique as the wines themselves.
In between tastings will be escorted tours of Pompeii, Positano and Capri together with exquisite regional dishes and wine pairings. The itinerary also provides free time for individuals to explore the many attractions Sorrento itself has to offer.
This Friends of Sorrento promotion is in association with a select number of ATOL and ABTA registered travel agents in the UK.
Wine Tour Itinerary
The tour is for 4 nights/5 days with flights from direct to Naples. The number of guests is limited to 18 adults. Single room supplements are available on request.
Day One
Transfer from Naples airport to Pompeii for a private tour of the excavations followed by wine tasting and lunch at a winery near Vesuvius. Continue to the selected hotel in Sorrento.
Evening: Cocktails on the terrace followed by free time to explore Sorrento.
Day Two
Morning visit to Positano (10.00 to 12.00) followed by a wine tour in Furore with lunch and wine pairings at a restaurant with superb views above the Amalfi coast. Return around 17.00.
Evening: Free time or musical event.
Day Three
Private guided tour to Capri or Naples. Return around 17.30.
Other tours and activities for individuals or smaller groups are available on request.
For example, visits to Amalfi, Ravello, Ischia, a coastal cruise, pizza/pasta making classes.
Evening. Gala dinner with regional wine tasting experience.
Day Four
Tour to winery at Atripalda or Taurasi in Avellino for lunch and tastings. Return around 17.30.
Evening. Free time
Day Five
Free time in Sorrento
Pickup from hotel for transfer to Naples airport
Further details
For information on our next Wine Tour please use the form below or telephone:
+44 (0) 1446 771220.

---
Other exclusive small group tours
Friends of Sorrento organises a number of themed tours for small groups including Gardens, Music and the Arts. If you would like details on these and other tours please subscribe for our newsletter.