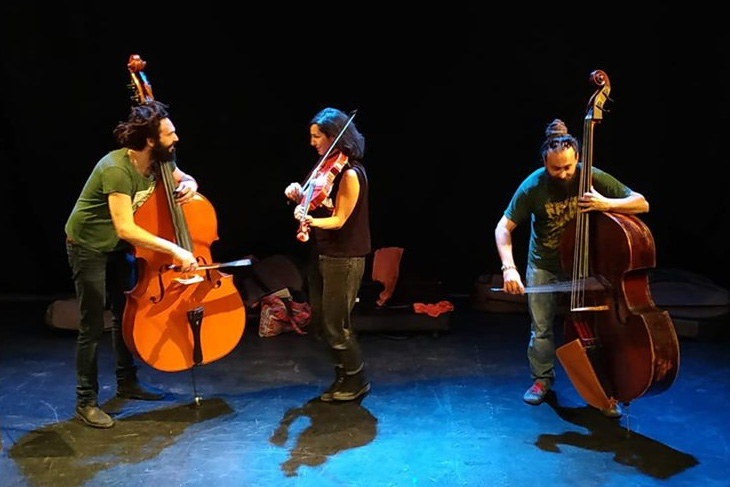 (July 31)
Alfabeto Runico, created in 2016 by three classical musicians, will perform a concert inspired by "Journey to the Center of the Earth" by Jules Vernes. The concert is a "geopoetic" mosaic that fascinates the spectator overwhelming him in a kaleidoscope of styles, jazz, reggae, pop and folk. Last year they participated in a number of national and international festivals, and this year have scheduled dates throughout Europe.
Location: Piazza delle Vittoria. 20.00 pm. Entry free
Performers
Marta dell'Anno – Voice and violin
Andrea Resce – Double bass
Nicola Scagliozzi – Viola da gamba and double bass
Find out more about Alfabeto Runico here.