(5 Mar to 15 Nov)
A wonderful opportunity to view and touch replicas of machines invented by Leornardo Da Vinci. Theses include several fully functional machines such as the predecessor of the parachute, a bicycle, a hydraulic saw and many other inventions.
Reproductions of Leonardo's masterpieces and codes are also on show together with multimedia videos and film footage about his life. All this in the evocative setting of the Convent of San Francesco in the heart of Sorrento.
From 5 March to 15 November
Tickets cost 8.00 euros for adults and 6.00 for children aged 4 to 15 years, senior citizens over 65 years, school children and for groups of at least 20 people.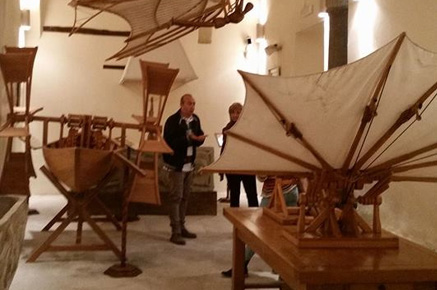 Full details and booking information can be found on the official website
Return to Events page