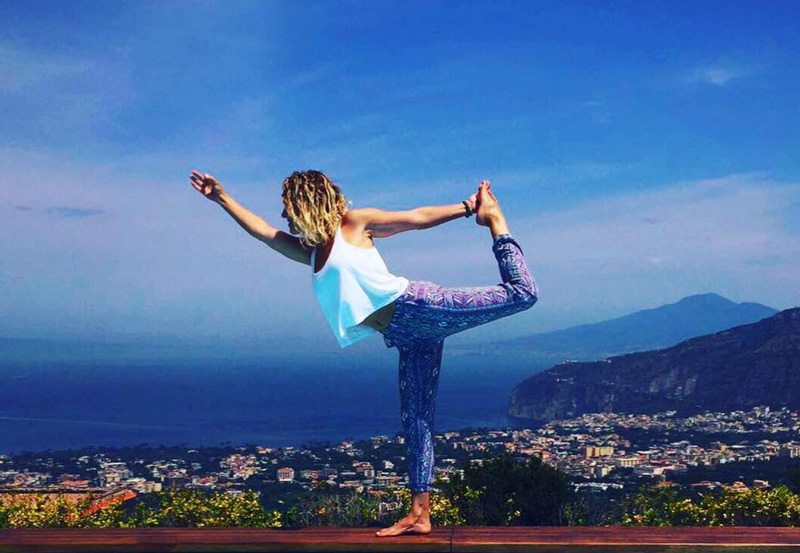 Find yourself in the perfect position
Spend seven nights in a luxury villa on the Amalfi coast to explore your inner self and discover the myths, legends, culture and traditions of this unique location.
Start the day with Vinyasa yoga practices on the villa's sea view terraces or lawns led by your certified yoga instructor, Heidi d'Esposito. Optional meditation and Yin yoga sessions are available in the afternoon.
Relax by the pool, taking in the views of Vesuvius, the Bay of Naples, Capri and the Faraglioni Rocks. Read in the lemon garden, relax muscles in the solarium or sip a cocktail on the terrace as you plan the next tour.
Taste traditional cuisine served by the private chef and visit local restaurants for farm-to-table meals. At the villa, the emphasis is on fresh local produce, with vegetarian and vegan meals generously catered for. And if you're feeling creative, take a lesson with the experts in the art of pasta and pizza making.
With your mind and body as one, enjoy a walk along the Path of the Gods towards Ravello high above the Amalfi coast. Take a boat across to Capri, gaze into the mouth of Vesuvius or go wherever you would like to venture.
Your hosts live on the Amalfi Coast with local knowledge and contacts that will allow special access to a truly authentic cultural experience. They will provide advice and assistance to help each guest plan a personalised itinerary for their free time.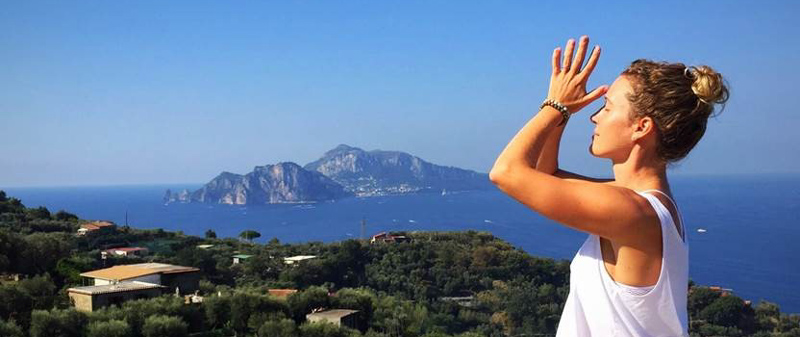 This Luxury Yoga Retreat is available from 20 to 27 May 2017 and spaces are limited so please get in touch as soon as possible to express your interest. The cost is from 2650.00 euros per person excluding flights. Friends of Sorrento members and groups will be eligible for a discount.
7 Nights in a luxury villa
6 morning Vinyasa yoga practices (75 minutes each)
4 afternoon meditation or Yin yoga sessions
Breakfast
2 Dinners at the villa (vegetarian and vegan options available)
A Cooking Class with dinner at the villa
A hands on lesson in pizza making using the villa's authentic pizza oven
Guided boat tour of Capri
Guided day trip to Positano
Guided walk along The Path of the Gods
A Farm-To-Table dinner at La Tagliata restaurant in Positano
Gala dinner at a local restaurant
Private transfers to and from airport or train station
Private transfers to and from day tours
Shuttle service to surrounding towns/beaches on four "Free Days"
Wifi
This Yoga Retreat is organised by a licensed and insured travel agency based in Sorrento and has been operating since 1957.