Business Incentive and Innovation
Locations on the Neapolitan Riviera that inspired creative and strategic thinkers, such as Goethe, Byron, Liszt, Mendelssohn, Wagner, Caravaggio, Dickens, Churchill, Picasso, Warhol, Walton, Garbo and Vidal, offer a perfect environment for rewarding success. Friends of Sorrento offers corporate incentive itineraries in the very same locations, with surroundings that accommodate both formal meetings and periods of relaxation. We also have a dedicated corporate events and M.I.C.E website called Meravigliare which includes Sardinia and Sicily.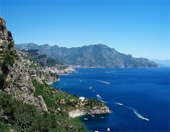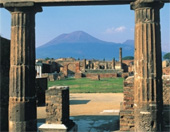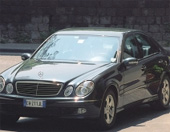 Appropriate venues and meeting rooms with a full complement of presentation and communication facilities can be organised together with formal and informal meal settings. Team building events on the Amalfi coast can also be arranged as well as 'free time' activities for individuals or groups. Our representative will be available at all times to ensure schedules and requirements are met. The sample itinerary below reflects the possibilities.
Day One
Met on arrival by an English speaking driver you are driven in comfort to your choice of luxury accommodation where you can sip a welcoming class of champagne and relax for a couple of hours before a formal reception or informal buffet followed by cocktails on the terrace. Internet access allows you to keep an eye on business while you remove any remaining stress and tension with a neck massage or sauna.
Day Two
A day set aside for performance and strategic review meetings, discussing new objectives and setting targets etc. Refreshments provided throughout the day together with a light lunch. Perhaps, in the evening a formal presentation dinner. Appropriate sized rooms and communication facilities will be prepared according to specific needs.
Day Three
Team building event briefing with breakfast before participants are taken to the chosen location of activities. These activities, or 'tasks', could include crewing a yacht along the Amalfi coast, an orientation trek along the Paths of the Gods, cooking a traditional meal for appraisal by a master chef, producing a 60 second video to promote a local landmark via the internet.
Review of the day's tasks followed by free time.
Day Four
A day of leisure for individuals or groups with pre-selected activities including a private cruise for swimming, diving and sunbathing, hiring a sports car to explore the infamous Amalfi drive, helicopter flights to Vesuvius, private tours to Naples, Pompeii or Capri. Complete the day with an informal dinner in a local restaurant to experience traditional meals prepared from local produce and fresh seafood.
Final Day
On the final day of the itinerary an excellent breakfast will be served before being driven to the airport.
If you would like further information please telephone 01446 771220
Customised programmes
We offer companies complete support for incentive and team building programmes on the Amalfi coast, Sardinia and Sicily.
For more details please telephone
+44 (0) 1446 771220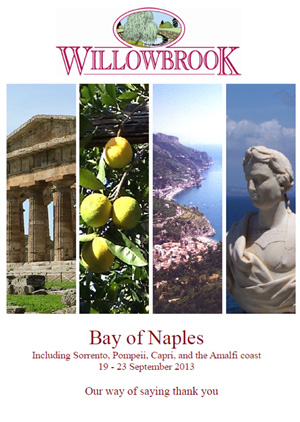 Promotional leaflet recently produced for a company incentive visit in 2013. Reference contact can be supplied if required.