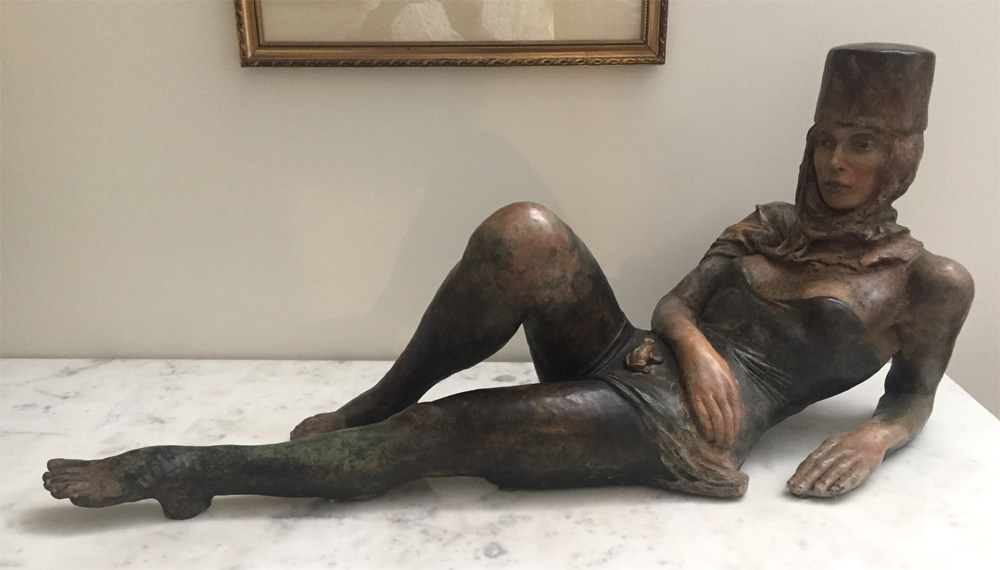 We first visited Sorrento in 2000 and stayed at the Excelsior Vittoria on several occasions, but it has been 6 years since our last visit. 10 years ago we also wrote an article on the hotel, and now seemed an appropriate reason to update the original feature. So we booked three nights in July and here are our thoughts.
This bronze sculpture, by Giuseppe Tirelli, is one of many works of art throughout the hotel, and captured the immediate feeling of relaxation and being pampered on arrival. There are certainly more staff with many familiar faces now passing on their considerable experience and advice to the next generation. Here are Giovanni, Raffaele and Giuseppe.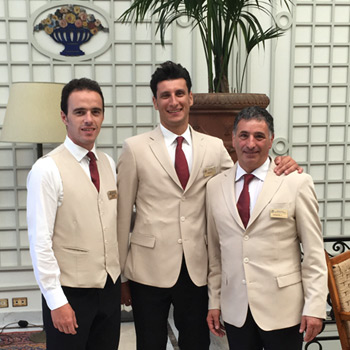 The character and atmosphere of public rooms remain as captivating as ever and the stroll from the main gate entrance all the way down to the 20's lobby and through to the terrace is iconic. The terrace has not changed, it does not have to, it simply provides a perfect spot to view the Bay of Naples and all that surrounds it. The lift down to the port has been modernised and the area immediately below the terrace now hosts a small clean beach and restaurant.
The hotel now hosts a full programme of events throughout the year, including music, charity dinners and art exhibitions. Regular jazz performances take place on the terrace accompanied by glorious sunsets, delicious canapés and aperitifs, including Excelsior's 20 signature cocktails which are worthy of their own review (currently being written).

As expected from a five star hotel, the rooms are continually being refurbished to meet the comfort and technological requirements of today's guests. A number of things caught our eye such as the luxurious, cool cotton sheets, the simple flexible overhead reading light, flip flops, complimentary bedside bottles of water every night and trouble-free wifi. This attention to detail is noticeable throughout the hotel and its gardens. There are double hammocks for relaxed reading under the shade of orange and lemon trees, quiet intimate corners amongst pergolas and discreet safe play areas for children.
And the food?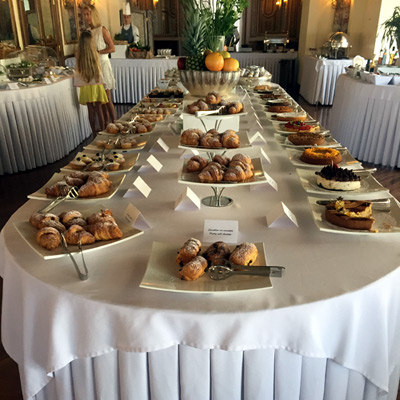 Let's start with the first meal of the day. A breakfast banquet in the elegant Vittoria Breakfast Room. A selection to satisfy and tempt all tastes with a chef preparing eggs and pancakes to your taste and another blending fruits and vegetables of your choice. Traditional Neapolitan breads, carrot pie, rice cake, plum cake, sfogliatella napoletana and much, much more would require a stay of two weeks to sample them all. The table service was exceptional.
Moving onto a light lunch, especially after that breakfast, the L'Orangerie Restaurant offers an excellent selection, we ordered stuffed zucchini flowers and a perfect caprese salad. Its proximity to the pool means you can book a table from your sun lounger and – if you're eager to get back to that novel – take your champagne away with you when you've finished. In the evening it transforms into a very chic but informal setting and is often used for gala and charity dinners.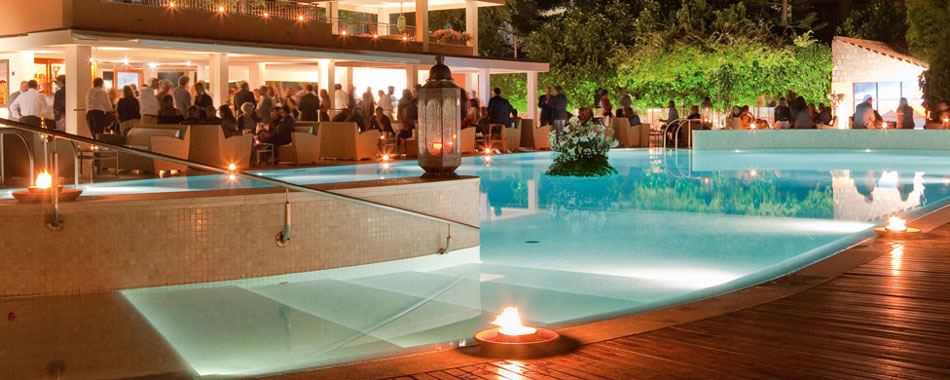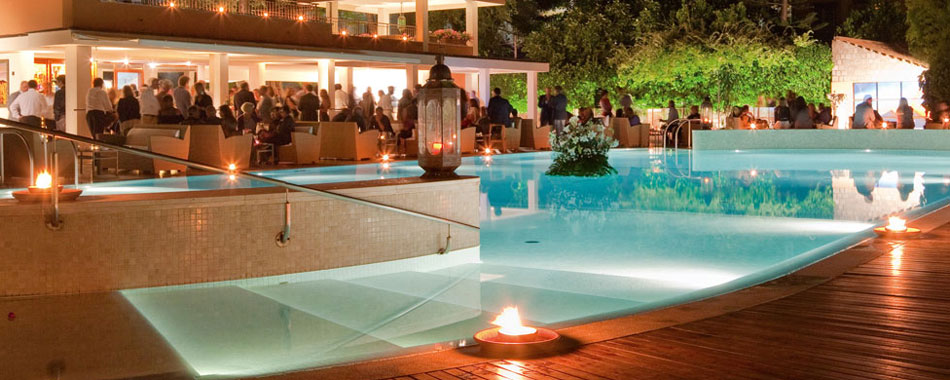 The Michelin Star Terrazza Bosquet Restaurant presented a culinary experience appropriate for a special occasion with the company of Vesuvius and sparkling Naples to share a very memorable evening. The pigeon breast was delicious and the Fiorduva white from Marisa Cuomo Winery perfect with the risotto.
We visited the Marisa Cuomo Winery during this visit and will be writing a post shortly.
I believe one of the secrets of the Excelsior's success is that the owners – three generations of the Fiorentino family – are based there most of the season and involved in its day to day activities. This family approach seems to permeate the whole fabric of the hotel and the staff's attitude to their guests.
The changes made since our visit six years ago are subtle and reflect a continual 'fine tuning' of services and amenities that compliment rather than compete with the hotel's unique location and history. 2019 sees the hotel's 185th anniversary and perhaps this is the truest seal of approval.
Richard Edwards MA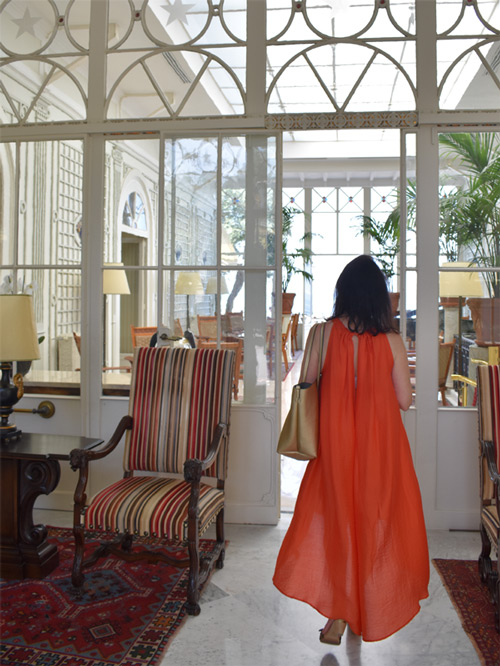 Exclusive promotion for Friends of Sorrento members
A 6/8 day vacation with 3 nights at the Excelsior, 2/4 nights at a 4* central hotel, wine tasting at Marisa Cuomo Winery, private transfers and select tours. For more details on this promotion or customised itineraries please contact us.