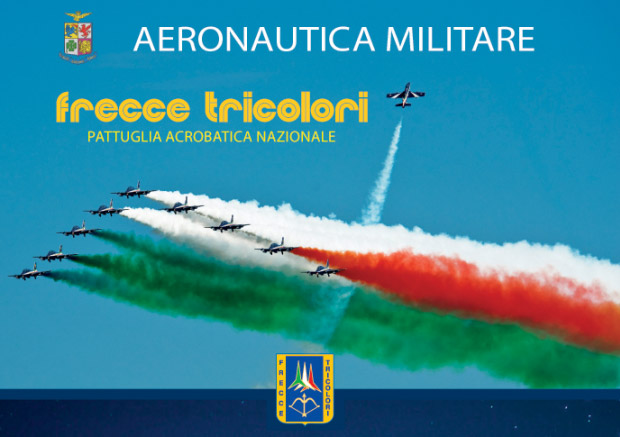 (Saturday 28 Apr)
If you are in Sorrento on Saturday 28 April, then look up to the sky at around 13.30 pm to witness a display by the Frecce Tricolori, the Italian Aeronautical Aeronautics Patrol of the Italian Air Force.
A dazzling and colourful display of air acrobatics will be performed by nine aircraft of the National Aerobatic Team in a unique setting.
So get comfortable on your balcony or sun lounger and enjoy the show.